William Neilson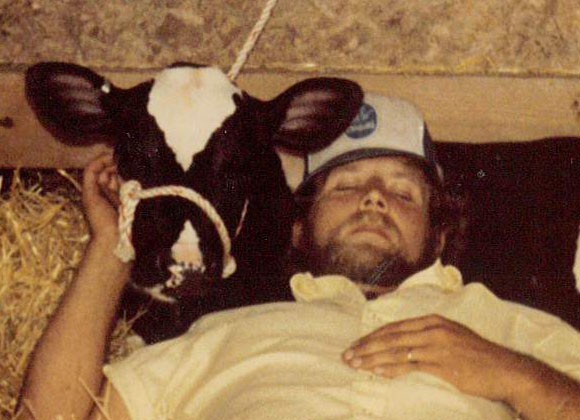 William C. Neilson, 69, of Shell Rock, Iowa and formerly from Stillwater, New York passed away on Sunday, October 10, 2021.
"Bill" was born on March 10, 1952, the son of Charles W. and Olive (Flike) Neilson in Troy, New York. He graduated from Stillwater Central High School in 1971. On September 22, 1973, he was united in marriage to Christine Matala at the Stillwater United Church. 
Bill grew up on the family's dairy farm and continued to milk cows until 1986, when he transitioned from Holstein cows to hay production and horse boarding. Bill also worked for John Wojtowicz Inc. as a commercial ag chemical applicator, and later, for the Town of Stillwater Highway Department, where he took an early retirement, in 2012, due to his failing health. Bill and Chris sold the farm and moved to Shell Rock, IA in October of 2020, to be near their daughter.
Prior to his illness, Bill was an active member of his community. He was an FFA, and Farm Bureau Young Farmers member, a 4H leader and educator in the areas of Shooting Sports & Conservation, Animal Science, Cattle and Horse. Bill was a long-standing member of the Sons of the American Legion, Post 490 of Stillwater, NY. In his free time, Bill enjoyed hunting snowshoe hare with his beagles, camping, and trout fishing. Bill never met a stranger. He was a good friend, an amazing Dad to his own kids and a few strays, and a dedicated and loving husband. 
Survivors are his wife, Christine Neilson of Shell Rock, Iowa; daughter, Kresney (Craig) Johnson of Shell Rock; son, Jake (Kate) Neilson of Greenwich, New York and sister, Sara Schmidt of Stillwater, New York. He was preceded in death by his parents.
A celebration of his life will take place this Thursday, October 14th at the Hoyt Elliot Memorial Park in Shell Rock (211 N Walnut Street) from 4 to 6 p.m., with a prayer dedication at 5 p.m. Friends and neighbors are welcome to come to the house afterwards. A separate service will be held in Stillwater at a later date. 
In lieu of flowers, the family asks for donations be made to The Stillwater Legion Post 490, 1 American Legion Road, Stillwater NY 12170; The Shell Rock Legion in care of Dave Lehman, 242 E. Railroad St. Shell Rock IA 50670; or The American Lung Association. 
Online condolences can be left at www.kaisercorson.com.
Category:
Tribune-Journal & Star
101 N. Main St.
P.O. Box 788
Clarksville, IA 50619
Phone: 319-278-4641
Mid-America Publishing
This newspaper is part of the Mid-America Publishing Family. Please visit www.midampublishing.com for more information.