Vernon Ernest Ingalls, 83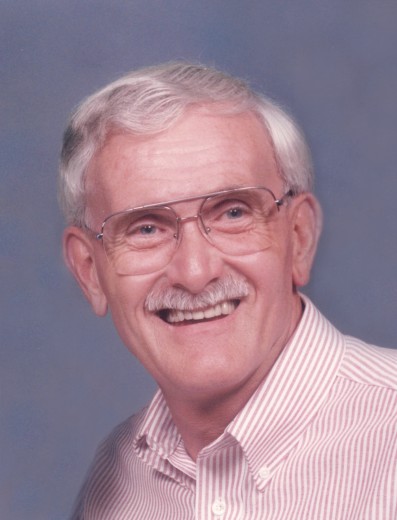 Vernon Ernest Ingalls, age 83, of Parkersburg, Iowa, was born the son of Ernest and Velma (Rawdon) Ingalls, on October 6, 1939, in Waterloo, Iowa. He graduated from New Hartford High School in 1957 and later furthered his education at Ellsworth College and The University of Northern Iowa, studying both science and teaching. Vern served in the United States Army from 1962 to 1964. He worked numerous jobs over the years before beginning his career with Herman Faber at Faber Insurance in Parkersburg in 1966. 
On May 20, 1970, Vern was united in marriage with Marilyn Renken. After marriage the couple made their home in Parkersburg. Later Vern bought in on the agency with Herman and it became Faber & Ingalls Insurance. Years later the couple then purchased the business for themselves, and it became known as Ingalls Insurance. They later sold the business, and he retired after 40 plus years. 
Vern was a member of Bethel Lutheran Church, formerly a member and trustee of First Congregational Church. He was very active in the community and held many offices throughout the years. Vern served on the Rotary Club for 50 years and was instrumental in helping plant trees throughout the community. He was part of the Planning & Zoning committee for 49 years, NorWest Bank board, part of the board to help build housing for elderly by Wolf Mansion and member of the board to build the Civic Center. He also served on the board of Security Mutual, formerly Butler County Mutual, for 27 years both as Vice President and President. He was also a member of the Chamber of Commerce, serving in several capacities.
In his spare time, he loved to go cross country skiing, running, mountain biking and road biking. He enjoyed spending time at their second home in Cable, Wisconsin with the entire family, daily walks with the dog, going out to eat at local restaurants and taking drives around town to later stop to get ice cream. Vern especially loved his grandchildren and the time he spent with them.  
On Thursday, January 5, 2023, Vern passed away at his home surrounded by family, due to complications of Parkinson's and related illnesses. Vern is preceded in death by his parents.
Vern is survived by his loving wife of 52 years, Marilyn of Parkersburg, Iowa; daughters, Leah (Speed Limburg) Ingalls of Parkersburg, Iowa, Rachel (Chad) Mackie of Cedar Falls, Iowa , and Adrian (Perry) Bernard of Parkersburg, Iowa; 9 grandchildren, Abigail (Colton) Hamilton, Morgan Knock, Mitchell Olson, Christian Olson, Lauren Olson, Devin Bernard, Gavin Bernard, Lorna Bernard, and Bella Bernard; two sisters, Vila (Doug) Ahrenholz of New Hartford, Iowa and Mary Ingalls of Cedar Falls, Iowa; and many nieces and nephews. 
Funeral services were held at 10:30 a.m., on Tuesday, January 10, 2023, at the Bethel Lutheran Church in Parkersburg.  Pastor Brian Koelsch, from the First Congregational Church in Parkersburg, officiated the service.  Organist was Amy Truax and she accompanied the congregation as they sang "Precious Lord Take My Hand", "Amazing Grace", "Blessed Assurance" and "Eternal Fathers Strong to Save".  Burial was held at Oak Hill Cemetery in Parkersburg, with Abigail Hamilton, Morgan Knock, Mitchell Olson, Lauren Olson, Devin Bernard, Gavin Bernard, Lorna Bernard, Bella Bernard and Christian Olson serving as Casketbearers.  Military rites were conducted by American Legion Post #285.
Visitation was held from 4:00 p.m. to 7:00 p.m., on Monday, at Redman Funeral & Cremation Services, Parkersburg Funeral Home.  Memorials may be directed to the family and will be determined at a later date.  Online condolences may be left at www.redmanfuneral.com
Category:
Tribune-Journal & Star
101 N. Main St.
P.O. Box 788
Clarksville, IA 50619
Phone: 319-278-4641
Mid-America Publishing
This newspaper is part of the Mid-America Publishing Family. Please visit www.midampublishing.com for more information.