Ryan Breitbach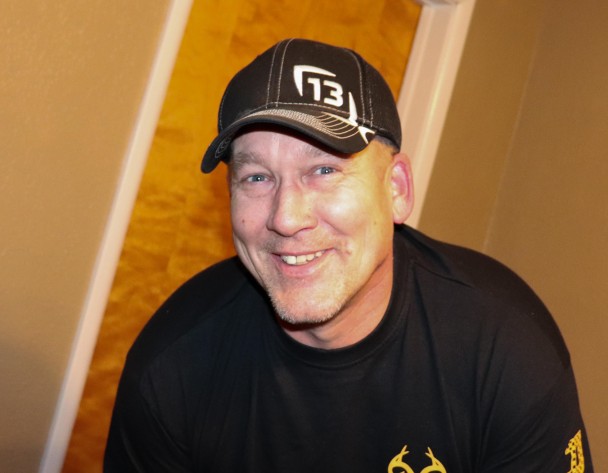 Ryan Daniel Breitbach, 49, of Lake Park passed away on Tuesday, June 7, 2022, at his home in Lake Park. Visitation will be held Wednesday, June 15, from 4:30 – 7:00 PM at the Lake Park Fire Department. Military and Firefighter honors will be held at 5:00pm conducted by the Lake Park American Legion Post 371 and Lake Park Fire Department. A memorial service will be held Friday, June 17, at 12:00 PM with a visitation one hour prior to the service at the Trinity United Methodist Church in Waverly, Iowa. 
Arrangements are under the direction of the Schuchert-Lentz Funeral Home in Spirit Lake. Online condolences may be sent to www.spiritlakefuneralhome.com
Ryan was born February 9, 1973, in Waterloo, Iowa to Dan and Cheryl (Crotty) Breitbach. He graduated from West High School in 1991. After graduation he served his country in the United States Army and earned his associate degree from AIC Business School. Ryan worked at Tru-Green in Cedar Falls, owned a power washing company in Clarksville with his sister and most recently worked at Rosenboom in Spirit Lake.
Ryan was an avid sports fan, and you could often find him watching, or yelling at, Iowa Hawkeye Football or New York Yankees Baseball. In his free time, he loved to fish and golf. Ryan loved to work the chain gang for football games and being involved in the local community. He was a past member of the Clarksville Volunteer Fire Department and a current member of the Lake Park Fire Department. Ryan's greatest love in life was his daughter Sadie. Ryan, Sadie, and Josh loved their weekend breakfast time and weekly shopping trips. 
Ryan is preceded in death by his Maternal Grandparents Robert and Elizabeth Crotty, Paternal Grandparents Louis and Ida Breitbach, Uncles Jim Chestnut, Ted Breitbach and Ben Breitbach, and nephew Thomas Spratt along with best dogs Kozi and Lilly. Left to cherish his memory are his Daughter Sadie (Josh Bridgeman) Breitbach of Lake Park; Honorary Daughter Sarah (Duncan) Fisher; Parents Dan and Cheryl Breitbach of Waterloo; Sister Dawn (Bill) Ison of Clarksville; Brother Kody (Heather) Breitbach of Allison; Sister Justine (Austin) Lukes of New Hampton; Honorary Grandson Truett Fisher; Honorary Granddaughter Wrenly Fisher; along with many aunts, uncles, nieces and nephews.
Category:
Tribune-Journal & Star
101 N. Main St.
P.O. Box 788
Clarksville, IA 50619
Phone: 319-278-4641
Mid-America Publishing
This newspaper is part of the Mid-America Publishing Family. Please visit www.midampublishing.com for more information.