Roger Landers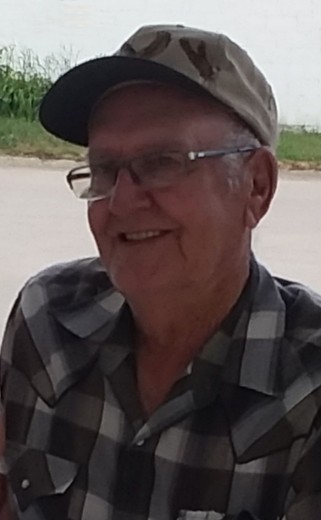 Roger Carl Landers, 81, of Dumont, passed away Wednesday, December 29, 2021, at MercyOne North Iowa Medical Center in Mason City. Visitation will be held from 2:00 p.m. until 5:00 p.m., Sunday, January 2, 2022, at the Counsell Woodley Funeral Home in Dumont. Funeral services will be held at 11:00 a.m., Monday, January 3, 2022, at St. Peter Lutheran Church in Greene. Private family burial will take place at a later date in the Rose Hill Cemetery in Greene.
Roger was born April 10, 1940, to Alvin and Leona (Heuer) Landers. He graduated from Greene High School. On June 5, 1960, Roger was united in marriage to Linda Frerichs at the Clarksville Lutheran Church. He farmed in the Aredale area for many years. Roger enjoyed coyote hunting, fishing and camping. He also enjoyed chariot racing and attended every grandchildrens' sporting events that he could.
Roger is survived by his wife Linda Landers of Dumont; children Lori (Tod) Kock of Greene, Karla (Tom) Harris of Spirit Lake, Todd (Roxanne) Landers of Greene, Rick (Lisa) Landers of Bristow, and Jill (Doug) Benning of Hampton; grandchildren Emily, Calvin, Danny, Dusty, Tasha, Ethan, Tanya, Nick, Kyle, John, Tyler and Tanner; many great grandchildren; and sister Lavone Frerichs of Greene.
He was preceded in death by his parents and brother-in-law Larry Frerichs.
If you would like to send your condolences please click here.
Category:
Tribune-Journal & Star
101 N. Main St.
P.O. Box 788
Clarksville, IA 50619
Phone: 319-278-4641
Mid-America Publishing
This newspaper is part of the Mid-America Publishing Family. Please visit www.midampublishing.com for more information.