Roger Charles Litterer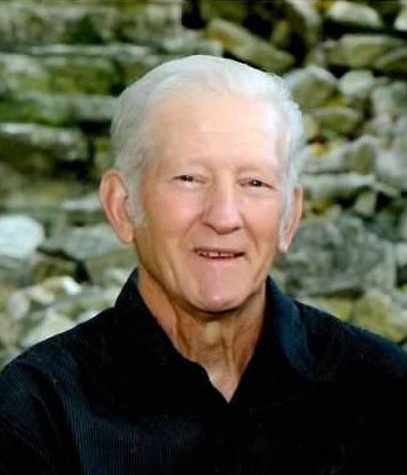 Roger Charles Litterer, age 79, of Clarksville, Iowa, was born the son of Theophil and Elsie (Witt) Litterer on January 24, 1942.  Roger was baptized and confirmed at Pleasant Hill Church in rural Butler County. He attended country school near his home and graduated from Clarksville High School in 1960.
     On October 28, 1961, Roger was united in marriage with Peggy Ann Wubbena at St. John Lutheran Church in Clarksville.  After their marriage, Roger and Peggy lived in Shell Rock.  Later they moved to Clarksville and Roger worked at Carnation Company in Waverly, retiring in 1995.
     Roger was a member of Immanuel United Church of Christ in Clarksville where he served as a deacon and enjoyed playing on the church's dart ball team.  Roger enjoyed working on his acreage, including raising sheep, cattle, chickens, and wildlife.  He enjoyed playing cards, hunting and fishing. He especially enjoyed fishing trips with his friends and family and attended countless activities to watch his grandkids.  After his retirement, Roger built a log home on their acreage and continued to raise animals for his grandchildren to enjoy.
     Roger passed away Friday, February 26, 2021, at his home in Clarksville, of natural causes.  Roger is preceded in death by a daughter, Jodi Lin Litterer; his parents; five brothers, Ralph, Lawrence, Wilbur, Richard and Arnold Litterer; two sisters, Ruth Fisher and Hulda Fisher; and one sister-in-law, Yvonne Litterer.
     Roger is survived by his wife of 59 years, Peggy of Clarksville; three children, Scott (Christie) Litterer of Manchester, Iowa, Mike (Joan) Litterer of Cedar Falls, Iowa, Wendy (Rod) Donavon of Ames, Iowa; twelve grandchildren, Mackenzie (Kayle), Trevor, Sydney, Ben, Zach, Faith, Justin (Abby), Andrew, Ashlee, Caleb, Ally and Cameron; four great grandchildren, Molly, Delaney, Gracie and Kayden; two brothers, Robert (Sherry) of Clarksville, and Paul (Mary) of Bremer, Iowa; two sisters, Shirley (Dave) Rottink of Clarksville and Margret (Carl) Horengic of Upper Marlboro, Maryland; four sisters-in-law, Ardys Litterer of Greene, Iowa, Ida Litterer, Annetta Litterer and Marjorie Litterer, all of Waverly. He also considered Peggy's siblings and their spouses as his own and spent quality time with all of them.
     A private family funeral service was held at 1:30 p.m., Thursday, March 4, 2021, at Immanuel United Church of Christ in Clarksville, with Pastor Jim Brown officiating.  Organist was Sharon Leerhoff.  Sydney Litterer, Ashlee Litterer, Faith Litterer, Ally Donavon and Mackenzie Boehmer shared family memories.  Special music, "Because He Lives" by Alabama, "Amazing Grace" by Rosemary Siemens and "I Can Only Imagine" by Mercy Me was played.  Burial was held at Lynwood Cemetery in Clarksville, with Justin Litterer, Andrew Litterer, Ben Litterer, Caleb Donavon, Zach Stratton and Cameron Donavon serving as Casketbearers.    
     A public visitation was held from 4 p.m. to 7 p.m. on Wednesday at the Redman Funeral &Cremation Services in Clarksville.  Memorials may be directed to the family.  Redman Funeral & Cremation Services in Clarksville was in charge of arrangements.  Online condolences may be left at www.redman-schwartz.com
Category:
Tribune-Journal & Star
101 N. Main St.
P.O. Box 788
Clarksville, IA 50619
Phone: 319-278-4641
Mid-America Publishing
This newspaper is part of the Mid-America Publishing Family. Please visit www.midampublishing.com for more information.