Minnie Miller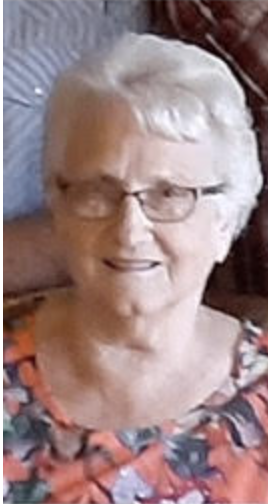 Minnie Ella Miller, age 83, of Iowa Falls passed away Saturday, August 6, 2022, at Maple Manor Village in Aplington, Iowa. A time of visitation was Wednesday, August 10, 2022, from 12:00 noon to 2:00 p.m. at the Linn's Funeral Home, 1521 Washington Avenue, Iowa Falls, Iowa, 50126. A graveside service will follow the visitation at Friends Cemetery, Iowa Falls, Iowa . Memorials may be directed to the family: Minnie Miller Memorial, C/0 Linn's Funeral Home,1521 Washington Avenue, Iowa Falls, Iowa, 50126. Linn's Funeral Home of Iowa Falls is assisting the family.
Minnie was born at her parents' (Adam and Ella 'Buseman' Winkowitsch) home in rural Butler County on September 22, 1938. Minnie attended Butler County Country school through 8th grade. She married Richard Miller and was later divorced. To this union Marilee Dee was born. Minnie later met the love of her life Bob Waldo. She worked at Franklin General Hospital in Hampton and Ellsworth Municipal Hospital in Iowa Falls in the housekeeping and laundry department. Minnie enjoyed fishing, camping and cards. She loved to travel and spend time with her family-especially family Sunday Dinners. She was a member of the Moose Club in Fort Dodge, Iowa.
Minnie is survived by her daughter Marilee (Harley) Knapp of Allison; her grandson Kurt (Mendy)Knapp; her Great grandchildren Kevin and Melissa Knapp; her sister Betty Blohm; numerous nieces and nephews and special friend Bob Waldo.
Minnie was preceded in death by her parents, her siblings: Duane, Francis, Lawrence, Evelyn, Viola, Mildred, and Virginia.
Category:
Tribune-Journal & Star
101 N. Main St.
P.O. Box 788
Clarksville, IA 50619
Phone: 319-278-4641
Mid-America Publishing
This newspaper is part of the Mid-America Publishing Family. Please visit www.midampublishing.com for more information.