Melissa Leigh Hovenga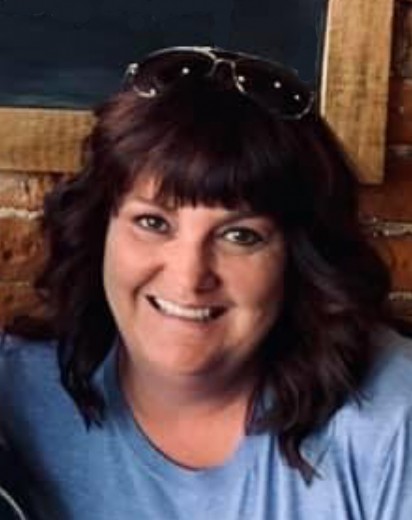 Melissa Leigh Hovenga, age 48, of Clarksville, Iowa, was born the daughter of Linda Wagner on July 7, 1972, at Franklin County Memorial Hospital in Hampton, Iowa.  Melissa attended Allison-Bristow High School.  She later attended Hawkeye Community College.  Melissa worked as a CNA at various nursing homes in the area.  
            On August 12, 1997, Melissa was united in marriage with Shannon Dale Hovenga at the Butler County Courthouse in Allison.  After their marriage, the couple lived in Clarksville.  Melissa worked in home healthcare through the Waverly Health Center, and later at North Star Community Services.  Most recently, Melissa worked at Northland Regional Housing Authority as the director.
            Melissa enjoyed camping and spending time outdoors.  She loved being with friends and family.  Melissa's greatest joy was spending time with her grandchildren, whom she adored.
            On Thursday, April, 29, 2021, Melissa died at her home in Clarksville.  She is preceded in death by her grandparents, Howard and Darlene Wagner; step-grandfather, Darwin True; parents-in-law, Robert and Barbara Jean Hovenga; and her uncle, Dean Wagner.
            Melissa is survived by her husband of 23 years, Shannon of Clarksville; two sons, Joshua (Rae) Hovenga of Clarksville and Collon Hovenga, of Clarksville; four grandchildren, Alexa, Emma, Mia and Natalie Hovenga; and her mother, Linda Wagner of Allison.
Funeral Services will be 10:00 a.m., Saturday, May 8, 2021, at the Clarksville Church of Christ, with burial in the Lynwood Cemetery, both in Clarksville.
Visitation will be from 4:00 p.m. to 7:00 p.m. on Friday, at the Redman Funeral & Cremation Services in Clarksville, and one hour before services at the church.
Memorials may be directed to the family.  Redman Funeral & Cremation Services in Clarksville is in charge of arrangements.  Online condolences may be left at www.redmanfuneral.com
Category:
Tribune-Journal & Star
101 N. Main St.
P.O. Box 788
Clarksville, IA 50619
Phone: 319-278-4641
Mid-America Publishing
This newspaper is part of the Mid-America Publishing Family. Please visit www.midampublishing.com for more information.