Marcia Edeker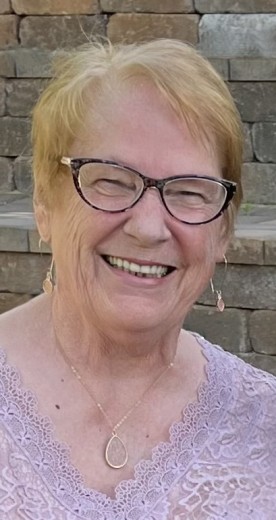 Marcia Ann Edeker, 78, of Allison, Iowa, passed away Saturday, August 27, 2022, at Cedar Valley Hospice Home in Waterloo.
Memorial services will be held at 11:00 a.m., Saturday, September 3, 2022, at Allison Congregational Church. A memorial visitation will be held from 4:00 p.m. to 7:00 p.m., Friday, September 2, 2022, at Counsell Woodley Funeral Home in Allison. Burial will be held in the Allison Cemetery.
Marcia was born on May 28, 1944, in Ackley, to Delbert and Mildred (Coplen) Schultz. She graduated from Waverly-Shell Rock High School and from Pitze's Beauty School in Waterloo. Marcia worked as a beautician at a shop in Waverly, as well as at the Clarksville and Allison Care Centers.
Marcia married Lester Peters on September 26, 1964; their marriage ended in divorce. She then married Mervin Edeker on November 29, 1987, in Shell Rock. 
Marcia had a great love for traveling and wanted to see the world. She started her own travel agency called "Marcia's tours" out of their home in rural Allison. This wonderful opportunity allowed her to visit all fifty states and all but two continents throughout the world. She was not able to visit Australia or Antarctica. Her favorite place to travel to was Hawaii. Through her years of traveling, she was blessed to have seen so much and met so many people. When she wasn't traveling, Marcia enjoyed music, dancing, playing cards, and most of all spending time with her family. She also cherished her beloved cats.
Marcia was a member of the Allison Congregational Church, where she and Mervin attended services and various activities for many years.
Marcia will be forever missed by her husband, Mervin Edeker of Allison; children, Roger (Melisa) Peters of Waverly, Dr. Brian (Lisa) Edeker of Iowa City, Daniel (Lori) Edeker of Allison, and Kristin Montgomery (Denise) of Sacramento, CA; fifteen grandchildren; fourteen great-grandchildren; brother, Larry Schultz of Las Vegas; sister-in-law, Norma Strom of Cedar Falls, along with several nieces and nephews. 
She was preceded in death by her parents, Delbert and Mildred; son, Daniel Peters; sister, Welma (Calvin) Boelman; brother-in-law, Robert Strom; and grandson, Christopher Edeker.
In lieu of flowers, memorial contributions may be sent to Cedar Valley Hospice, in memory of Marcia Edeker.
Counsell Woodley Funeral Home is caring for Marcia and her family.
319-267-2507
Category:
Tribune-Journal & Star
101 N. Main St.
P.O. Box 788
Clarksville, IA 50619
Phone: 319-278-4641
Mid-America Publishing
This newspaper is part of the Mid-America Publishing Family. Please visit www.midampublishing.com for more information.