Lloyd William Leyen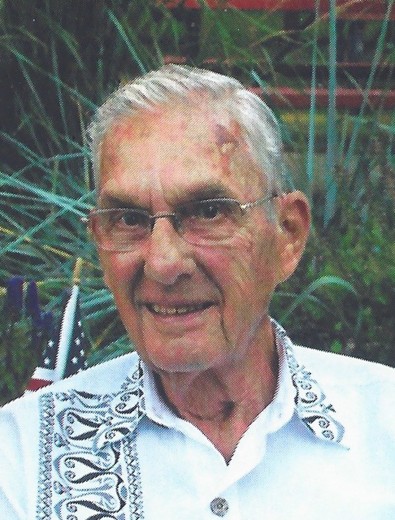 Lloyd William Leyen, age 94, of Clarksville, Iowa, was born the son of John and Dorothy (Deeming) Leyen on July 21, 1926, in Allison, Iowa. At the age of two his family moved to Oregon, where they lived until 1937 when the family moved to Iowa to make their home in Clarksville. Lloyd attended Clarksville schools until the end of his sophomore year, when at the age of 17 he joined the Navy. After basic training at Farragut, Idaho, he was sent to the San Diego, California Naval Hospital Core School where he was trained as a medic. From 1943 to 1946 he was stationed at Pearl Harbor, attaining the rank of Pharmacists Mate 3rd Class. Following the end of his service, Lloyd returned to Clarksville to complete his high school education, graduating with the class of 1947.
     With friend Glen Wedeking, he purchased his father's Farmer's Produce business in Clarksville. They owned and operated the business until 1949. He worked at Bill's Standard Service Station until he joined Shield Bantam Company in Waverly in 1951. Lloyd was united in marriage to Thelma Jean Buchholz in 1948 at the Pleasant Valley Church, rural Clarksville. They had two children, a son, Jon and daughter, Jeanne. Lloyd and his family enjoyed camping, boating, and golfing.
     Following the death of his wife Thelma, Lloyd was united in marriage to Jeanette Swick Frascht in Rockwell, Iowa, in 1986. For a brief time, they made their home in Waverly and Chattanooga, Tennessee, before returning to Clarksville. Lloyd retired from Shield Bantam/Koehring Company (now Terex) in 1990. Jeanette and Lloyd traveled extensively within the United States, as well as in Mexico, Europe, and Korea. In his retirement Lloyd enjoyed fishing in Canada, golfing, and woodworking. All members of his family were grateful recipients of the new pieces he made, as well as his refinished and repaired projects. Lloyd was a long-standing member of the AMVETS, VFW and Lion's Club. In November 2009, Lloyd was pleased to participate in an Honor Flight, a program which pays tribute to veterans by taking them to Washington D.C. to visit their memorials.
     Lloyd passed away on Monday, April 5, 2021, at Waverly Health Center in Waverly, Iowa, from natural causes. Lloyd was preceded in death by his first wife, Thelma; his parents, Dorothy and John Leyen; brothers and their wives, Charles (Ruth) Leyen and Flores (Myrt) Leyen; son-in-law, Roger Sido; and brother-in-law, Leon Wamsley.
     Lloyd is survived by his wife of 35 years, Jeanette Leyen of Clarksville; son, Jon (Virginia) Leyen, Austin, TX; daughter, Jeanne (David) Wright, Decorah, IA; four grandchildren, David Wright III, Christopher (Jessica) Leyen, Matthew Leyen, and Robert Leyen; five great-grandchildren, Tanner, Rowen, Graeme, Aurelia and Callahan; sister, Vurel Wamsley, Woodlands, TX; sister-in-law, Judith (Larry) Anderson, Conway, AK.  He is also survived by daughters from his blended family, Teresa Sido, Rockwell, IA, Sheryl Frascht, Aviano, Italy, and Kathy (Tim) Stiles of Rockwell; seven grandchildren, Brad (Amanda) Sido, Andrea (Scott) Sonberg, Marc (Rochelle) Sido, Colin (Rachel) Sido, Ashley Stiles, Jared Stiles, and Jordan Stiles; and six great-grandchildren, Liam and Adelyn Sido, Caleb, Gage, and Devan Sonberg and Kyleigh Sido.
     Funeral services were held 10:30 a.m., Saturday, April 10, 2021, at First United Church of Christ – Pleasant Valley in rural Clarksville.  Pastor Peter Wenzel officiated the service and Ashley Stiles gave the eulogy.  The organist was Tonya Fisher and she accompanied the congregation as they sang "Eternal Father Strong To Save".  Tonya Fisher sang "The Lord's Prayer", and special music, "In The Garden" and "Anchors Aweigh" were played.  Burial was held at Pleasant Valley Cemetery in rural Clarksville, with Brad Sido, Andrea Sonberg, Ashley Stiles, Marc Sido, Jared Stiles, Jordan Stiles and Colin Sido serving as Casketbearers.  Military rites were conducted by Clarksville AMVETS Post #30.
     Visitation was from 5 p.m. to 7 p.m. on Friday at the Redman Funeral & Cremation Services in Clarksville, and one hour before services at the church.  Memorials may be directed to the First United Church of Christ – Pleasant Valley, C.A.R.D., Clarksville Public Library or a charity of your choice.  Redman Funeral & Cremation Services in Clarksville was in charge of arrangements.  Online condolences may be left at www.redmanfuneral.com
Category:
Tribune-Journal & Star
101 N. Main St.
P.O. Box 788
Clarksville, IA 50619
Phone: 319-278-4641
Mid-America Publishing
This newspaper is part of the Mid-America Publishing Family. Please visit www.midampublishing.com for more information.