Linda Lee Landers, 80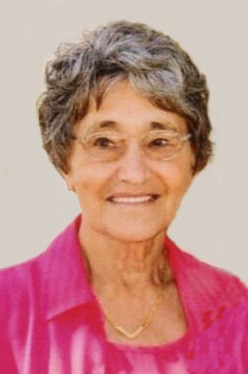 Linda Lee Landers, 80, of Dumont, passed away Wednesday, January 18, 2023, at her home in Dumont. Visitation will be held from 4:00 p.m. to 6:00 p.m., Sunday, January 22, 2023, at Counsell Woodley Funeral Home in Dumont. Funeral services will be held at 1:30 p.m., Monday, January 23, 2023, at St. Peter Lutheran Church in Greene. Burial will take place at a later date at Rose Hill Cemetery in Greene. Counsell Woodley Funeral Home of Dumont is caring for Linda and her family.
Linda was born July 31, 1942, to Fred and Mary (Stickley) Frerichs. She graduated from Clarksville High School. On June 5, 1960, Linda was united in marriage to Roger Landers at the Clarksville Lutheran Church. She worked as a CNA for many years, at Eaton Corporation for 20 years and at J&C Grocery in Dumont, but her favorite job of all was helping Roger on the farm.
Linda was a member of St. Peter Lutheran Church in Greene. She was an avid Iowa Hawkeyes fan. Linda loved her flowers and gardening; red roses were her favorite. She enjoyed camping and fishing; specifically her trips to Canada. Linda's grandchildren were very important to her and she never missed their sporting events or activities. 
Linda is survived by her children Lori (Tod) Kock of Greene, Karla (Tom) Harris of Spirit Lake, Todd (Roxanne) Landers of Greene, Rick (Lisa) Landers of Bristow and Jill (Doug) Benning of Hampton; grandchildren Emily, Calvin, Danny, Dusty, Tasha, Ethan, Tanya, Nick, Kyle, John, Tyler and Tanner; many great grandchildren; sister Karen Kettwig of New Hampton and sister-in-law Lavone Frerichs of Greene.
She was preceded in death by her parents, husband Roger Landers, in-laws Alvin and Leona Landers, brothers Larry and Carol, and sister Peggy.
Category:
Tribune-Journal & Star
101 N. Main St.
P.O. Box 788
Clarksville, IA 50619
Phone: 319-278-4641
Mid-America Publishing
This newspaper is part of the Mid-America Publishing Family. Please visit www.midampublishing.com for more information.