Joshua "Josh" Wayne Calease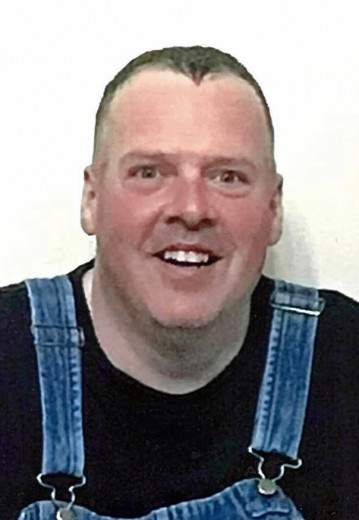 Joshua "Josh" Wayne Calease, age 41, of Greene, Iowa, was born the son of Leland Wayne and Patricia Kae (Bettenga) Calease on November 26, 1979, in Mason City, Iowa.  He was confirmed in the Lutheran Church.  Josh attended Greene High School and was very active in sports.  He graduated in 1998.  After high school, he attended Northwest Iowa Community College in Sheldon, and completed the Powerline Tech Program.
     Josh lived in Neola, Iowa, where he was the superintendent of utilities.  He also worked part-time for REC.  He later moved back to Greene. 
     Josh enjoyed trapping and loved to play golf.  He was also a very gifted musician.  Josh read his Bible faithfully and had much of it memorized.  Josh adored his nieces and nephews.
     Joshua died Friday, April 16, 2021, at Unity Point - Allen Memorial Hospital in Waterloo, Iowa, from complications following surgery.  He was preceded in death by his maternal grandfathers, Arnold Bettenga and Martin Boomgarden; paternal grandparents, Lawrence and Ella Calease; an uncle, Leland (Red) Metz; and two aunts, Linda Bettenga and Barb Calease.
     Joshua is survived by his parents, Leland and Patricia Calease of Greene; two brothers, Jason (Katie) Calease of Tiffin, Iowa, and Clinton (Kylie) Calease of Grimes, Iowa; three sisters, Teresa (Chad) Freeman of Tiffin, Evie (fiancé, Andy Sutter) Calease of Mason City, Iowa, and Carrissa (Chris) Martinez of Firestone, Colorado; a maternal grandmother, Gladys Boomgarden of Parkersburg; and many nieces and nephews.
     A private funeral service was held 2 p.m., on Wednesday, April 21, 2021, at Redman Funeral & Cremation Services in Parkersburg.  Pastor Kent Wallace officiated the service.  Marvin Folkerts and his guest played "Just As I Am" and "How Great Thou Art".  The congregation sang "Praise Him In The Morning", "Amazing Grace" and "It Is Well With My Soul".  Burial was held at Pleasant View Cemetery in Aplington, with Tate Calease, Maddie Calease, Gage Freeman, Hunter Stokes, Braxton Michael, Blake Harms, Ethan Bettenga, Grant Calease and Jon Calease serving as Casketbearers.  Honorary Casketbearers were Jason Calease and Clint Calease.
     A public visitation was held from 12 p.m. to 2 p.m. on Wednesday before the service.  Memorials may be directed to the family.  Redman Funeral & Cremation Services in Parkersburg is in charge of arrangements.  Online condolences may be left at www.redmanfuneral.com
Category:
Tribune-Journal & Star
101 N. Main St.
P.O. Box 788
Clarksville, IA 50619
Phone: 319-278-4641
Mid-America Publishing
This newspaper is part of the Mid-America Publishing Family. Please visit www.midampublishing.com for more information.