James "Jim" Wendell Eckhoff, 66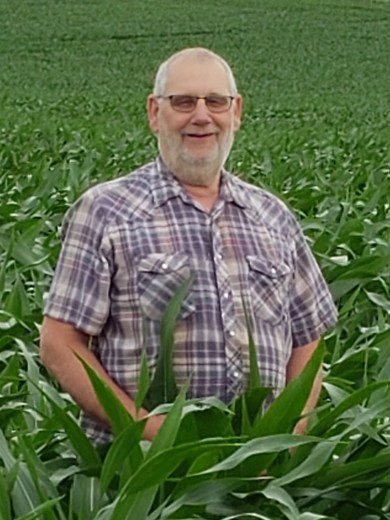 James "Jim" Wendell Eckhoff, 66, of Clarksville, passed away on Sunday, September 24, 2023, at Unity Point Hospice-Allen Memorial in Waterloo after a lengthy battle with cancer. Woodley Funeral Home and Crematory of Allison is caring for Jim and his family.
A visitation will be held from 5-7 p.m. on Wednesday, Sept. 27, 2023, at Woodley Funeral Home and Crematory in Allison. A family graveside service will take place at 1:30 p.m. on Thursday, Sept. 28, 2023, in the Allison Cemetery with Pastor Charlie Underwood from St John's Lutheran Church in Clarksville officiating.
Jim was born on January 26, 1957, in Waterloo, Iowa, to Harry and Lucille (Wubbena) Eckhoff where he was raised on the family farm south of Allison. Life on the farm taught Jim the hard work ethic that would serve him well the rest of his life.  He was baptized and confirmed in the Lutheran faith.  He graduated with the Allison-Bristow class of 1975 where he was active in track and basketball.  After graduating high school, Jim worked at Tasco Manufacturing and Standard Oil Company of Shell Rock and Whitten. He also worked at the Sinclair elevator before he began farming full time.
On March 30, 1979, Jim was united in marriage to Wanita Weber at the Reformed Church of Stout. They built their family home in rural Clarksville, where they raised their two children Holly and Mike.  Jim and Wanita were members of the St. James Lutheran in Allison, but then became members of St. John Lutheran Church, in Clarksville where he served on church council.
 Jim enjoyed farm life and made many fond memories with his wife, children and grandchildren throughout his 44 years on the farm. He could often be found crop scouting and going "around the section" in his Ranger. He also loved following all the activities of his grandsons. Jim was a devoted and loving husband, father and grandfather and will be greatly missed.
Jim is survived by his wife Wanita; daughter Holly (Michael) Homan; son Mike (Crystal) Eckhoff; grandsons Hayden Homan, Austin Eckhoff and Ryan Eckhoff; siblings Cheryl (Jerry) Manning, Nancy (Dale) Amunson, Richard (Barb) Eckhoff, Tom (Chris) Eckhoff, Jolene Orser, and sister-in-law Lorraine (Roger) Kramer, along with many nieces and nephews.
He was preceded in death by his parents and grandparents.
Memorials may be directed to the family for later designation.
Category:
Tribune-Journal & Star
101 N. Main St.
P.O. Box 788
Clarksville, IA 50619
Phone: 319-278-4641
Mid-America Publishing
This newspaper is part of the Mid-America Publishing Family. Please visit www.midampublishing.com for more information.