Glen Alfred Kramer, 92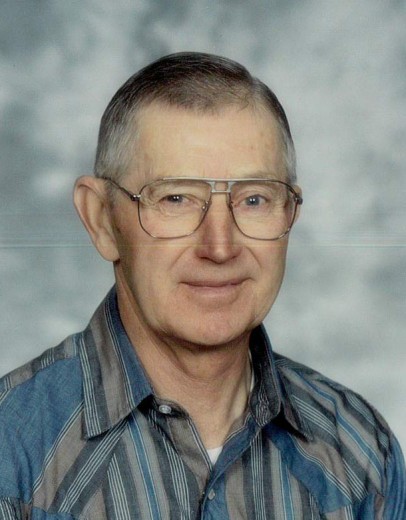 Glen Alfred Kramer, 92, of Waverly, died Saturday, November 4, 2023, at the Shell Rock Healthcare Center in Shell Rock.
Glen was born June 22, 1931, in rural Shell Rock, Iowa, the son of Carson and Grace (Modderman) Kramer. He attended school at Salem #2 near Shell Rock through the 8th grade and then helped his parents on the farm near Shell Rock. In 1952, he entered the US Army during the Korean War and served in battle. He was honorably discharged in 1954 and returned to Iowa. On November 28, 1954, he was united in marriage to Marilyn Seehase and they settled on the Kramer home farm near Shell Rock for the next three years. They then farmed near Sumner until 1963 when they moved to a farm near Allison. In 1968, they moved to Waverly and Glen started working in the Maintenance Department at Waverly-Shell Rock Schools. In 1972 he began in the maintenance department at Wartburg College. In 1978, they moved to their acreage near Clarksville and Glen continued to work at Wartburg, retiring from there in 1996. In 2001, they sold their acreage and returned to Waverly.
Glen was a longtime member of Redeemer Lutheran Church in Waverly, where for several years he and Marilyn served as the church custodians. He loved woodworking, gardening and traveling. He enjoyed helping his family and friends, working on the farms, and caring for their acreage when they lived there. He especially loved spending quality time with his grandchildren where he would teach them to mow, drive, do woodworking and many other life lessons.
Glen is survived by his wife, Marilyn, three children; Duane (Sarah) Kramer of Clarksville, Glenda (Tracy) Wehrhan of Webster City and Galan (Lisa) Kramer of Plainfield, nine grandchildren and 12 great grandchildren. He is preceded in death by his parents, a sister, Ella Mae Franken and a brother, Don (Marge) Kramer.
Visitation will be held on Thursday, November 9, 2023, from 4:00 p.m. to 7:00 p.m. at the Kaiser-Corson Funeral Home in Waverly and for an hour prior to the funeral on Friday at the church. Funeral Services will be held at 10:30 a.m. on Friday, November 10, at Redeemer Lutheran Church in Waverly with Pastor Corey Smith officiating. Burial with military honors by the Waverly Area Veterans Honor Guard will follow in the Riverside Cemetery in Shell Rock. Memorials may be directed to Redeemer Lutheran Church, American Cancer Society or American Heart Association or Bartels Lutheran Retirement Community.
Kaiser-Corson Funeral Home in Waverly is in charge of arrangements. 319-352-1187
Category:
Tribune-Journal & Star
101 N. Main St.
P.O. Box 788
Clarksville, IA 50619
Phone: 319-278-4641
Mid-America Publishing
This newspaper is part of the Mid-America Publishing Family. Please visit www.midampublishing.com for more information.