Fred Maifeld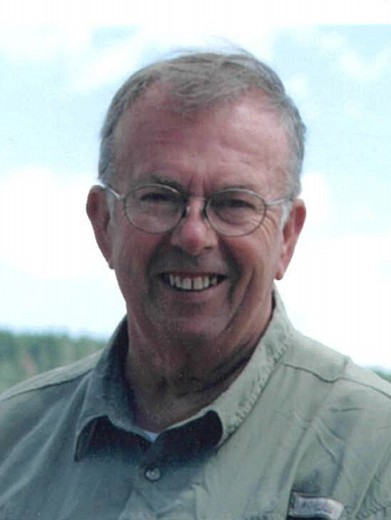 Fred Maifeld, age 79, of Kesley, Iowa, was born to John and Esther (Essman) Maifeld on July 23, 1942 at home in rural Ackley. Fred graduated from Ackley High School in 1960 and Ellsworth Community College in 1962. He completed studies at the Graduate School of Banking in Madison, Wisconsin.
On January 30, 1963, Fred married Wava Ubben at the United Methodist Church in Dumont, Iowa. The couple made Kesley their home. Fred took great satisfaction in their last home, which he built to enjoy with his family.
Fred started as a teller in the Kesley State Bank and eventually became owner of the Iowa State Banks located in Kesley, Clarksville, and Parkersburg. In 2018, the Iowa State Bank celebrated its 100th anniversary. Through the years Fred persisted in the banking industry surviving the farm crisis and overcoming many other challenges. Fred also sold insurance. He won numerous awards in the insurance and banking industry.
Fred was a member of the Washington Reformed Church. He supported his community in many ways. He was a member of the Butler County Fair Board and supported it generously. He was instrumental in bringing American Idol winner, Maddie Poppe, to the fairgrounds. He supported community projects such as The People's Clinic in Clarksville, the Diamonds and Fields Complex in Parkersburg, and the Lions Club. He helped the Parkersburg community reconstruct following the F5 tornado in 2008. Fred even bought the Kesley Grocery Store so residents could shop in town.
Fred had many interests and adventures. He enjoyed farming, gardening, horse riding, raising exceptional Angus cattle, and fishing in Canada and Branson. Fred's playful spirit brought smiles to his family and friends. He loved teasing, instigating pranks, and shooting off fireworks. Fred passed away Thursday, November 4, 2021 at his home in Kesley. He was preceded in death by Wava, his wife of 58 years, on May 30, 2021; his parents; an infant sister; and a sister-in-law, Elaine Maifeld.
Fred is survived by two daughters, Rhonda and Lori both of Waterloo; six siblings - Lester and Gail Maifeld of Burnsville, Minnesota; Russell Maifeld of Galesburg, Illinois; Roger and Connie Maifeld of Parkersburg; Ruth and David Nash of Norwalk; Arlyn and Grace Maifeld of Manchester; and Kent and Mary Mollenbeck of Hampton; one brother-in-law - Robert and Sally Ubben of Ackley; and many beloved nieces and nephews.
Funeral services were held at 10:30 a.m., on Monday, November 8, 2021, at Washington Reformed Church in rural Ackley. Pastor Kevin Pulliam officiated the service. Organist was Gertrude Ackerman and she accompanied the congregation as they sang "How Great Thou Art". Special music was provided by Mary Mollenbeck, Russ Maifeld & Ruth Nash as they sang "Amazing Grace". The burial was held at Washington Reformed Cemetery in rural Ackley, with Randal Maifeld, Andrew Mollenbeck, Aaron Maifeld, Brad Ubben, Nathan Maifeld, Drew Maifeld, Evan Maifeld and Colby Yoder serving as Casketbearers.
Visitation was held from 3:00 p.m. to 8:00 p.m. on Sunday, at the Redman Funeral & Cremation Services in Parkersburg, and one hour before services at the church. Online condolences may be left at www.redmanfuneral.com
Category:
Tribune-Journal & Star
101 N. Main St.
P.O. Box 788
Clarksville, IA 50619
Phone: 319-278-4641
Mid-America Publishing
This newspaper is part of the Mid-America Publishing Family. Please visit www.midampublishing.com for more information.