Elisabeth "Liz" Arlene Marks, 81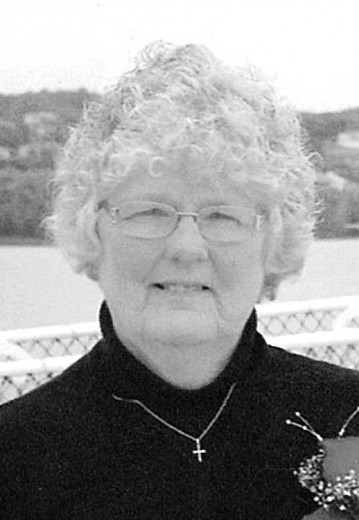 Elisabeth "Liz" Arlene Marks, age 81, of Allison, Iowa, was born the daughter of Fred F. and Elisabeth (Arends) Berends on January 20, 1941, in rural Parkersburg. She and her twin sister were raised on the family farm east of Parkersburg, where they helped milk cows. They also took care of the chickens and helped their folks. Elisabeth learned English when she went to school, as German was the primary language spoken at home. She enjoyed playing softball and basketball. Elisabeth graduated from Parkersburg High School in 1958. 
Elisabeth married John "JB" Bernard Marks on May 1, 1959. They built their family home in Allison. They have four children, Kevin, Kathy, Kay and Kurtis. Elisabeth's main role was the homemaker and raising the kids. She worked as a church custodian at Trinity Reformed Church for 25 years. As the kids grew older, she worked as a dietitian at the Clarksville Nursing Home for 20 years.
Elisabeth had a green thumb and enjoyed growing flowers and taking care of her plants. Pink roses were her favorite. She would enjoy a morning cup of coffee with the sunrise and afternoon cup of tea with her rock candy.
Elisabeth enjoyed sharing a meal with her family (preferably chicken), baking a butterscotch pie with meringue, and never passed on ice cream. Playing a hand of cards was a given with "500" as her favorite game. She often participated in a "friendly" game of cards with family, friends, and card clubs.
Elisabeth cherished her family. She enjoyed spending time with her children and grandchildren. She and her twin sister also enjoyed going on adventures – be it a day trip or seeing new sights. 
Elisabeth loved the Lord, reading the Bible and being a part of the women's church groups. She enjoyed singing old hymns and sharing her faith.
Elisabeth died peacefully on the morning of Thursday, November 17, 2022, at Unity Point – Allen Hospital in Waterloo, Iowa, surrounded by her family. She is preceded in death by her parents, Fred and Elisabeth Berends; a brother, Freddie (Patricia) Berends; and a brother-in-law, Wendell VanDeest.
Elisabeth is survived by her husband of 63 years, JB; four children, Kevin (Lisa) Marks of Beaman, Iowa, Kathy Stewart of Oelwein, Iowa, Kay Lister of Kalispell, Montana, and Kurtis (Sonya) Marks of Jesup, Iowa; 14 grandchildren, Kodi Jo Marks, James Stewart, Jamie Carrico, Jeremy Stewart, Jerad Stewart, Storm Lister, Eliza Marks, Aiyanna Marks, Kiona Marks, Samantha Marks, Moriya Marks, Kreedin Marks, Johann Marks, and Kaimen Marks; 9 great-grandchildren, Berkley, Rylande, Ashlan, Garrettson, Blake, Tyler, Aubrie, Jace and Noah; 2 step grandchildren, Heather and Natallie; 7 step great grandchildren; and her twin sister, Esther VanDeest of Hampton, Iowa.
Funeral services were held at 10:30 a.m., Monday, November 21, 2022, at Hope Reformed Church in Parkersburg, Iowa, with Pastor Nate Huisman officiating. Randy Aalderks sang "What A Day That Will Be". The congregation sang "I Can Only Imagine", "Because He Lives" and "Amazing Grace". Internment was held at the Allison Municipal Cemetery in Allision, Iowa, with Jerad Stewart, Eliza Marks, Aiyanna Marks, Bryon Marks, Dan Troyna, and John Uhlenhopp serving as Casketbearers. Honorary Casketbearers were Kodi, James, Jamie, Jeremy, Storm, Kiona, Samantha, Moriya, Kreedin, Johann, and Kaimen.
A visitation was held from 3:00 p.m. to 6:00 p.m., on Sunday, at Redman Funeral & Cremation Services, Parkersburg Funeral Home and one hour before services. Memorials may be directed to the family. Online condolences may be left at www.redmanfuneral.com.
Category:
Tribune-Journal & Star
101 N. Main St.
P.O. Box 788
Clarksville, IA 50619
Phone: 319-278-4641
Mid-America Publishing
This newspaper is part of the Mid-America Publishing Family. Please visit www.midampublishing.com for more information.