Dona DeBower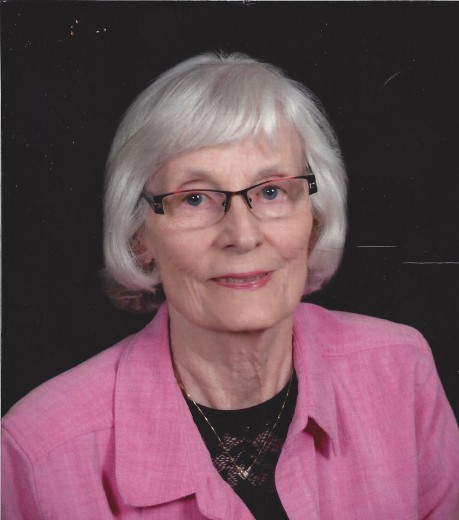 Dona Mae (Maifeld) DeBower, age 88, of Carroll, IA, passed away peacefully at her home on Thursday, April 28, 2022.
Funeral service will be held at 10:30 A.M. on Tuesday, May 3, 2022 at Our Savior's Lutheran Church in Audubon with Pastor Dan Beattie officiating.  Organist for the service will be Barb Smith. Casket bearers will be Tony DeBower, Josef DeBower, Ryan Musil, Ezra Harman-Wood, Carl DeBower, Andrew Wood, and Riley Musil. Burial will be in the Carroll City Cemetery.
Visitation will be held at the Dahn and Woodhouse Funeral Home in Carroll from 5 – 7 P.M. on Monday where there will be a prayer service held at 6:30 P.M.  The casket will be moved to Our Savior's Lutheran Church in Audubon at 9:30 A.M. on Tuesday where visitation will resume until 10:15 A.M. prior to the service.
Funeral arrangements are under the direction of the Dahn and Woodhouse Funeral Home in Carroll and online condolences may be left for the family at www.dahnandwoodhouse.com
Dona was born on April 29, 1933 in Allison, Iowa to Kellie and Caroline (Siefken) Maifeld. She and her twin brother, Don, were the youngest of seven children. She attended school in Allison and married her high school sweetheart, James Claire DeBower, on August 26, 1951 in Allison. The couple were blessed with three children and raised their family in Allison, New Hampton, and Oelwein, Iowa before moving to Carroll in 1965. After raising their family in Carroll, Jim and Dona returned to Allison for a period of time before moving to Audubon in 1985 and back to Carroll in 2000.
Dona was employed by the ASCS and FSA in Carroll, Fayette, Butler, and Audubon counties throughout her career and also assisted Jim with his farming operations. She was also employed as a secretary at the Carroll Community schools.
Dona enjoyed entertaining family and friends at their cabin in Lake View. She inspired her family with her love of nature by sharing her knowledge of birds, her interest in gardening, and her appreciation of wildlife. Dona was a patient, loving mother and grandmother with a great sense of humor. She was a devoted caregiver to Jim throughout his difficult battle with Parkinson's Disease until his passing in 2009.
Dona is survived by her children, James S. DeBower of Carroll, Debra (Mark) Harman of Peoria, AZ, and Jeffrey (Fonda) DeBower of Audubon; seven grandchildren; eleven great-grandchildren; brothers and sisters-in-law Ron Allan, Jan DeBower, Bernita Wiebke, and Frank McKean; and many nieces and nephews. She was preceded in death by her parents; her husband, Jim; her sisters Ivadeen Maifeld, Beth Bailey, Luvera Crystal, and Darlene Van De Pol; her brothers Orvile and Don Maifeld; and several sisters and brothers-in-law.
Category:
Tribune-Journal & Star
101 N. Main St.
P.O. Box 788
Clarksville, IA 50619
Phone: 319-278-4641
Mid-America Publishing
This newspaper is part of the Mid-America Publishing Family. Please visit www.midampublishing.com for more information.