Courthouse to see soft reopening May 18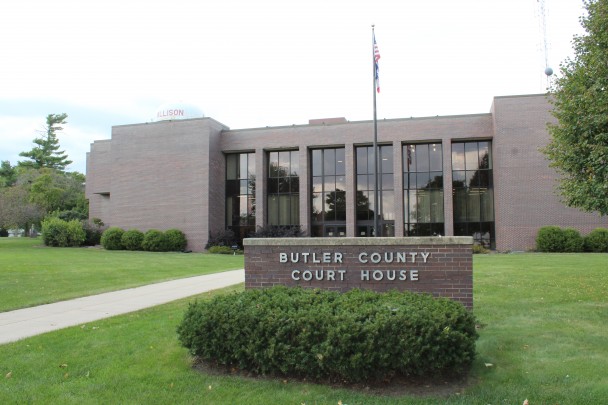 The Butler County Board of Supervisors have decided to open the courthouse for a two-week transitional period, Monday, May 18 through Friday, May 29.
    County departments will be available for appointments only during regular business hours from 7:30 a.m. to 4:30 p.m. Monday through Friday.
    With the coronavirus (COVID-19) still an active epidemic throughout the state as well as the country, the Butler County Board of Supervisors will be implementing temporary safety measures in accordance with the Governor's Proclamation involving Social Distancing and Building Capacity guidelines.
    Courthouse doors will be closed to the public, and business will be conducted by appointment only. Drop box use and use of email, fax, internet, phone, etc. is encouraged by all offices. Calls will be received and screened to determine the service needed. If in-person business is required and an appointment is scheduled, expansion of services will be offered to accommodate the need.
    Upon arrival, customers can call the respective office to be admitted to ensure proper social distancing measures and to ensure proper capacity limitations. No more than 12 customers are permitted on the main floor of the courthouse at one time, with a maximum of two at each window.
    When a citizen arrives for a scheduled appointment, he or she will be admitted. The use of hand sanitizer is recommended, and it is recommended that citizens wear a face covering of cloth, surgical mask, or N95 mask, complete their business, and leave the courthouse.
    The Butler County Board of Supervisors appreciates everyone's cooperation and understanding throughout this epidemic and everyone being patient as the county begins to move forward with opening up Courthouse operations. The Butler County Board of Supervisors will evaluate these conditions weekly moving forward, working toward full opening.
Category:
Tribune-Journal & Star
101 N. Main St.
P.O. Box 788
Clarksville, IA 50619
Phone: 319-278-4641
Mid-America Publishing
This newspaper is part of the Mid-America Publishing Family. Please visit www.midampublishing.com for more information.