Betty A. Endelman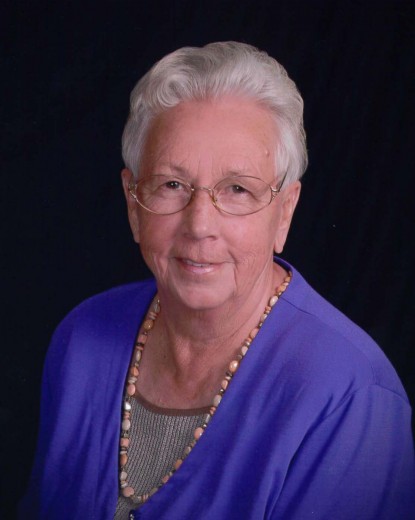 Betty A. Endelman, 84 of Waverly and formerly of Clarksville, passed away on Monday, April 19, 2021 at her home in Waverly.
     Betty was born on April 16, 1937, in Clarksville, Iowa, the daughter of Charles Henry and Myrtha (Arends) Wilmot. She graduated from Clarksville Community Schools in 1955.  She was baptized and confirmed on September 11, 1955, at St. John Lutheran Church in Clarksville. Betty was united in marriage to Wayne Endelman on July 3, 1955 at St. John's Lutheran in Clarksville.
     Together Betty and Wayne made their home in Clarksville, where Betty worked at the Clarksville Schools and later the Clarksville Community Nursing Home. Prior to retiring in 1997, Betty had an in-home daycare for six years.
     Betty enjoyed camping, baking and cooking. Family was very important to her; she always enjoyed spending time with her grandchildren and great grandchildren. Betty and Wayne always enjoyed attending the kids and grandkids activities.
     Betty is survived by her husband, Wayne Endelman of Waverly; a son, Gregory (Veronica)  Endelman of Clear Lake; a son, Mark (Martha) Endelman and a son, Todd (special friend, Paulette Yager) Endelman both of Gun Barrel City, Texas; a daughter, Heidi (Brian) Schneider of Lee Summit, Missouri; fifteen grandchildren, thirteen great-grandchildren, one great-great grandchild; a brother-in-law, Roland Endelman of Charles City; a sister-in-law, JoAnn (Larry) McGlynn of Albuquerque, New Mexico, and her nieces and nephews.
     She was preceded in death by her parents, a brother, George (Florence) Wilmot, a sister, Marie Wilmot, a sister, Myrt (Herman) Rust, a sister, Darlene (Harry) Jungling, a sister, Virginia (Bob) Miller, a brother, Chuck Wilmont, a sister, Harriet (Keith) Westcott; her father and mother-in-law, Eno and Lucille Endelman; a sister-in-law, LaVon Endelman and a nephew, Kevin Endelman.
Category:
Tribune-Journal & Star
101 N. Main St.
P.O. Box 788
Clarksville, IA 50619
Phone: 319-278-4641
Mid-America Publishing
This newspaper is part of the Mid-America Publishing Family. Please visit www.midampublishing.com for more information.