Bernice Busser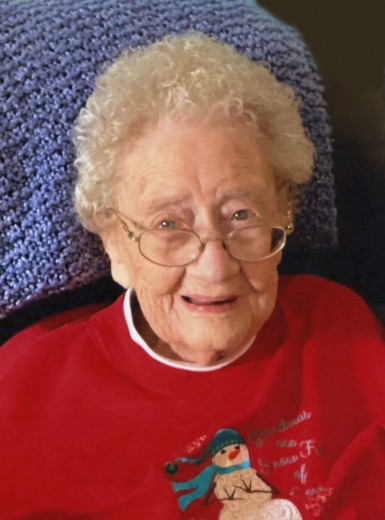 Bernice W. Busse, 99, of Allison, Iowa, passed away Friday, December 31, 2021, at the Rehabilitation Center of Allison. 
Bernice W. Ackerman Busse was born near Allison, Iowa on November 28, 1922, to parents Ben and Gertie (Klingenborg) Ackerman. Around the age of eight she moved with her family to a farm north of Aplington, where she attended and graduated from Aplington High School.
On January 5, 1948, Bernice was married to Harold Busse. They made their home around Aplington, Des Moines, Parkersburg, and on an acreage near Allison. Harold died on February 23, 1979. In 1993 she moved to Allison. Bernice worked around the area and at the Allison Care Center in the dietary department.
Bernice is survived by her children, Beverly (Dennis) Stansell of Waverly, Steve (Darlys) Busse of Allison, and Terri Ahlm of Maple Grove, Minnesota, grandchildren, Nicky Stansell, Nadene (Fred) French, Brandy (Aaron) Schroeder, Lindsay (Cary) Wright, Janine (Jason) Anderson, Stacy (Jay) Quick, and Jennifer (Garrett) Meyer, thirteen great-grandchildren, her sister-in-law Kathy Ackerman, and several nieces and nephews.
She was preceded in death by her parents, husband Harold, brothers, Ray Ackerman, Roy Ackerman, and Clifford Ackerman, sister, Kate Peters, brother-in-law Bruno Peters, son-in-law, Jeff Ahlm, grandson, Noel Stansell, and great-grandson, Anthony Wright.
Funeral services were held at 11:00 a.m., Wednesday, January 5, 2022, at the Counsell Woodley Funeral Home in Allison. Visitation was held one hour prior to the service. Burial took place in the Allison Cemetery. The Counsell Woodley Funeral Home of Allison cared for Bernice and her family.
Category:
Tribune-Journal & Star
101 N. Main St.
P.O. Box 788
Clarksville, IA 50619
Phone: 319-278-4641
Mid-America Publishing
This newspaper is part of the Mid-America Publishing Family. Please visit www.midampublishing.com for more information.