Warren Lewis Davison, 88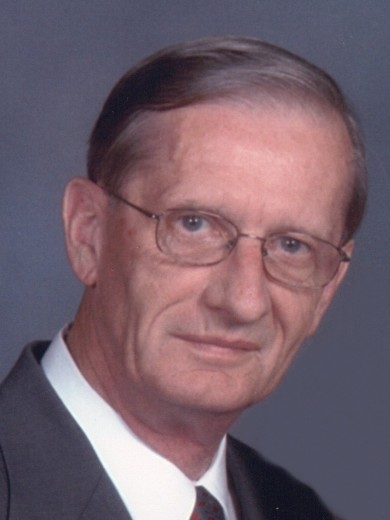 Warren Lewis Davison, age 88, of Marshalltown, Iowa, formerly of Allison, passed away on Tuesday, September 6, 2022 at the Iowa River Hospice Home in Marshalltown.
Born June 7, 1934 in Cumberland, Wisconsin, Warren was the son of Laurence Almond and Mae Rosette (Lewis) Davison. His family relocated to Iowa, where he graduated from Ferguson High School in 1953. Warren served as a Methodist pastor in various cities in Wisconsin before being called to teach instead. He went on to attend Drake University, where he obtained his Master's Degree in Education. 
After meeting the love of his life, Shirley Jean Good, they were united in marriage on June 20, 1954. The education of children was very important to Warren and he dedicated his career as a teacher and Superintendent of schools in various locations around central Iowa. He also loved coaching, including girls softball, basketball and track.
Warren was hardworking and family-oriented, opinionated but gentle. He enjoyed the simple things in life, like spending time with his family and taking Sunday drives. He collected tools and enjoyed tinkering and yardwork. Warren was a member of the Lions Club, Trinity Lutheran Church in Marshalltown and the Iowa Coaches Hall of Fame. He was an avid Iowa Hawkeyes and Detroit Tigers fan.
Left to cherish his memory is his beloved wife of 68 years, Shirley; his children: Gregg (Kris) Davison, Dawn (Bruce) Hugunin, Kent (Shelly Larson) Davison, Perry Davison and Trevor (Karen) Davison; grandchildren: Christian (Amber) Davison, Amy (Andy) Rose, Brandon (Sarah) Davison, Erin (Kent) Herzog, Minda (Dan) Kuckuck, Claire Davison, Finn Davison and Liam Davison; great-grandchildren: Jace Davison, Isla Davison, Noah Davison, Cade Davison, Olivia Kuckuck, Zoe Kuckuck, Camden Herzog, Cole Herzog and Logan Herzog; his siblings: Carol (Bill) Pauls, Keith Davison and Harlan (Schrea) Davison; numerous nieces and nephews and close family friend, Christopher Campbell.
In eternal life, he was reunited with his parents, granddaughter Lindsay Davison and his siblings, Glenn and Lynn Davison.
Funeral services for Warren were held on Saturday, September 10 at 11 a.m. at Trinity Lutheran Church in Marshalltown with his son, Pastor Gregg Davison officiating. For those unable to attend, services will be available at the Mitchell Family Funeral Home Facebook page. A visitation was held prior to the service from 9:30 to 11 a.m. He will be laid to rest at Timber Creek Cemetery. Memorial contributions may be directed to Trinity Lutheran Church and the House of Compassion. Mitchell Family Funeral Home has been entrusted with the care of Warren and his family. For online condolences, please visit www.mitchellfh.com. Ph 641-844-1234.
Category:
Tribune-Journal & Star
101 N. Main St.
P.O. Box 788
Clarksville, IA 50619
Phone: 319-278-4641
Mid-America Publishing
This newspaper is part of the Mid-America Publishing Family. Please visit www.midampublishing.com for more information.