Virginia Ann (Lauterbach) Miller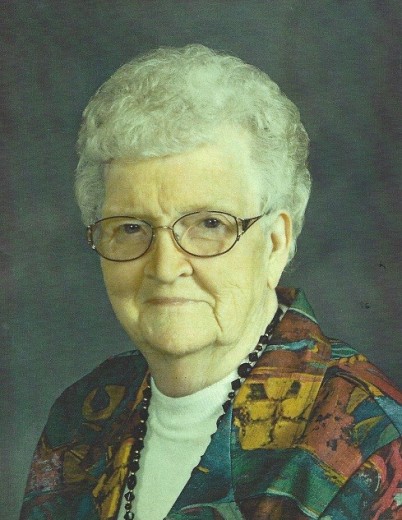 Virginia Ann (Lauterbach) Miller, 89, of Dumont, Iowa, passed away July 15, 2020, at Franklin General Hospital, Hampton, Iowa.  She was born July 1, 1931, to Brunk and Minnie (Berends) Lauterbach in rural Grundy County.  Virginia attended school in Grundy County and graduated from Dike High School.  She worked at the Western Home in Cedar Falls and was a Nurses Aid at the Franklin General Hospital in Hampton.
Virginia was united in marriage to Delos Miller on November 14, 1949, at the Stout Reformed Church.  They made their home on the family farm southwest of Dumont in rural Franklin County.  They retired in 1993 and stayed on the farm until Delos passed away in June of 2002.
Virginia was baptized at the Stout Reformed Church and became a member of the Dumont Reformed Church in 1957.  She was a catechism teacher, Sunday school teacher and was active in the Reformed Church Women's group.
Virginia enjoyed crafts such as embroidery and ceramics, where she painted a 24-piece nativity.  She also enjoyed crocheting and made afghans for all the grandchildren.  Virginia also crocheted several small crosses which were placed inside cards to family and friends to give as encouragement or a blessing for several years.
Virginia and Delos enjoyed their annual fishing trip to Osakis, MN, and after retirement enjoyed taking several bus trips.  Her greatest joy though was her family.
Virginia is survived by her sons Dennis (Deb) Miller of Ackley, Norman (Vickie) Miller of Grinnell, Vernon Miller of Ackley, and a daughter Patsy Miller of Ackley.  Six grandchildren;  Denise (Trever) Willems of Ackley, Daniel (Megan) Miller of Ackley, Andy (Casey) Miller of Ankeny, Valerie (Alex) Minor of United Kingdom, England, Jillene (Jason) Blunk of Ankeny and Tim (Niki) Merfeld of Iowa Falls.  13 great-grandchildren;  Kylie, Collin, and Blake Willems; Tate and Denver Miller; Gideon, Sawyer, and Sadie Miller; Gunnar, Jordyn, Jett and Rylie Blunk and Faith Merfeld.  Two sisters;  Irene Miller and Darlene Overman, along with several nieces and nephews.
Virginia was preceded in death by her parents, her husband Delos and a sister Matilda Johnson.  Memorials and cards may be sent to the Virginia Miller Family, Box 246, Dumont, IA  50625.
Graveside services will take place Saturday, (July 18) at 11:30 a.m. at the Dumont Cemetery in Dumont, Iowa.  
Category:
Tribune-Journal & Star
101 N. Main St.
P.O. Box 788
Clarksville, IA 50619
Phone: 319-278-4641
Mid-America Publishing
This newspaper is part of the Mid-America Publishing Family. Please visit www.midampublishing.com for more information.