Viola Luchtenburg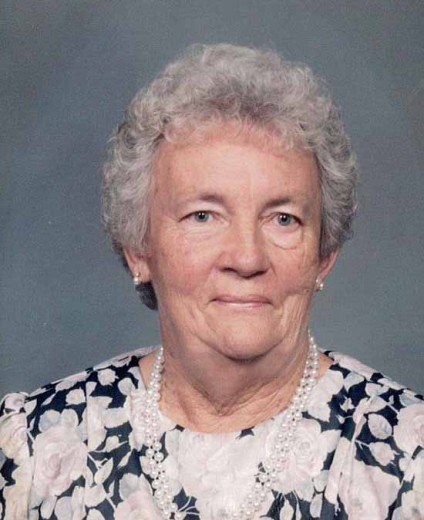 Viola M. Luchtenburg, 92, of Allison, Iowa passed away on Monday, October 11, 2021 at the Rehabilitation Center of Allison in Allison.
Viola Mae Luchtenburg was born June 3, 1929, the oldest daughter of Conrad and Dora (Kleinschmidt) Senne in Coldwater Township. She was baptized on June 18, 1929 and confirmed on April 2, 1944 both at St. John's Lutheran Church Vilmar. Viola attended Jackson Township #7 Country School and then graduated from Allison High School. On December 14, 1947, she was united in marriage to George Luchtenburg Jr. at St. John's Lutheran Church Vilmar. Viola spent her life working beside her husband on the farm until his death in 1989. During the 1950's polio epidemic, she spent many months beside George at the hospital in Iowa City while he was being treated for polio in an iron lung.
After George died, she spent a lot of her time at the home they had made for several years in Donna, Texas. She spent time with her Texas friends and mastered the game of pool. She became quite a pool shark over the next few years winning trophies! Who would have thought, "Our mom the pool shark."
She enjoyed boating & skiing in her younger years and tending to her large garden.
Survivors are her children: Linda (Gene) Downing of Waverly, Gary Luchtenburg of Allison and Laurie (Todd) Bollinger of Bossier City, LA; eight grandchildren, Steve (Marty)) Downing, Tim (Andrea Westmeyer) Downing, Darian (Kelly) Fisher, Kimberlee Fisher, Amanda  (Brad) Chubb, Cory (Melissa) Luchtenburg, Ryan Bollinger and Samantha Bollinger; nine great grandchildren, Jacob and Ashley Downing, Brittany, Breanna, Bethany and Brayden Fisher, Hunter and Hannah Chubb and Emma Luchtenburg; son-in-law, Rick Fisher of Roland; two sisters-in-law, Viola Wagner and Violet Brinkman; brother-in-law, Harold Luchtenburg and many nieces and nephews. She was preceded in death by her parents; her husband, George; daughter, Brenda Fisher; granddaughter, Kelly Lester; siblings, Roy Senne, Floyd Senne, Marla Senne, Dorothy Senne and Ervin Senne in infancy; special aunt, Minnie Kleinschmidt and several brother and sisters-in-law.
Memorial services will be held on Saturday, October 16, 2021 at 10:30 am at St. John Lutheran Church – Vilmar rural Allison with Rev. David Craig officiating. Inurnment will be in the church cemetery. Viola has been cremated and the family will greet family and friends an hour before the service at the church. Memorials may be directed to the Luchtenburg family for a later designation in Viola's name and online condolences for Viola can be left at www.kaisercorson.com.
Kaiser-Corson Funeral Home of Waverly, Iowa is assisting the Luchtenburg family with arrangements.  319-352-1187
If you would like to send your condolences please click here.
Category:
Tribune-Journal & Star
101 N. Main St.
P.O. Box 788
Clarksville, IA 50619
Phone: 319-278-4641
Mid-America Publishing
This newspaper is part of the Mid-America Publishing Family. Please visit www.midampublishing.com for more information.