Verlene Kay Senne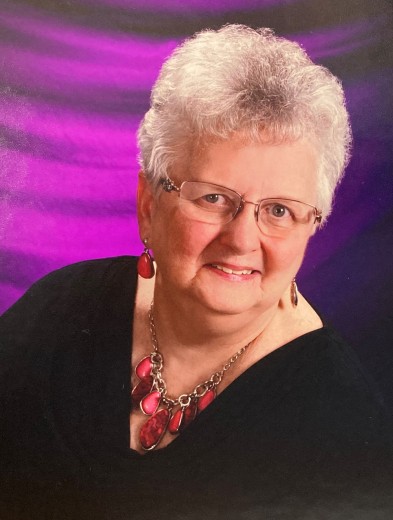 Verlene Kay Senne, 81, passed away at her daughter's home, rural Allison on January 14, 2021 while under hospice care. Private family services will be held at the family home with Pastor Daniel Fluke of St. Peter Lutheran Church, Greene presiding. Interment will be at South Vilmar Cemetery at a later date.
     Verlene Senne was born May 21, 1939 in Greene, Iowa a daughter of Verle and Thelma Barth. She was baptized and raised in St. Peter Lutheran Church and graduated from Greene High School. She attended Wartburg College for two years and traveled with the Wartburg Choir to Germany. 
     Verlene was united in marriage with Floyd Senne at St. Peter Lutheran Church on September 20, 1959. They lived on farms in the Allison area their entire married lives. After their marriage she became a member of St. John Lutheran Church, Vilmar and was active in the choir for many years, Women's circle, taught Sunday School and was a co-leader of the Luther League. Music was a big part of her life, she played piano for church and the care center for years. Verlene had a special place in her heart for children she worked at Higgelty Piggelty Pre-School for nearly 20 years. She was active in the Butler County ARC, and loved corresponding with her family and friends and loved to travel. She collected thousands of angels over the years and was an always laughing, she is remembered as a person who's cup was always overflowing. She treasured kids and had a very special place in her heart for her grandchildren and has many God-children.
     Left to cherish her memory are her daughter: Amy Fehlberg, Allison; grandchildren: Emily Fehlberg (Troy Suarez), Groton, Conn and her daughter Shayne Suarez; Dylan (Chloe) Fehlberg, Austin, Texas; Dalton Fehlberg, Fayetteville, North Carolina; Sister: Diane Osier, Greene; Brother: John (Carol) Barth, Greene; many nieces and nephews and friends.
     Verlene is preceded in death by her parents, her husband Floyd, son Greg, brother Ronald Barth, sisters-in-law and brothers-in-law: Dorothy Senne, Marla Senne , Roy Senne, and James Osier; nieces Deb Maddox and Julie Tucker; special Aunt Minnie Kleinschmidt.
Retz Funeral Home, Greene, has been entrusted with arrangements.
Category:
Tribune-Journal & Star
101 N. Main St.
P.O. Box 788
Clarksville, IA 50619
Phone: 319-278-4641
Mid-America Publishing
This newspaper is part of the Mid-America Publishing Family. Please visit www.midampublishing.com for more information.