Thomas Hardy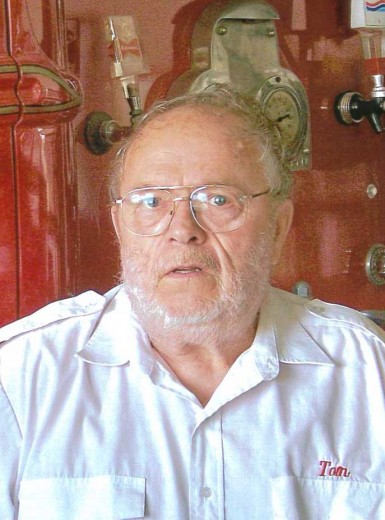 Thomas Hardy, 83, of Shell Rock, Iowa passed away on Tuesday, July 26, 2022 at the Clarksville Skilled Nursing and Rehab in Clarksville. 
Thomas Michael Hardy was born on December 5, 1938, the son of Harold and Anna Vae (Martin) Hardy in Waterloo, Iowa. He graduated from Clarksville High School. On May 28, 1968, he was united in marriage to Anita Jesse in Harmony, Minnesota. Tom was employed at Nestle (Carnation) for 36 years retiring in 2000. 
He was a member of Faith Lutheran Church in Shell Rock, Shell Rock Fire Department for 64 years, and collected old tractors & "hit'n miss" engines. 
Survivors are his wife, Anita Hardy of Shell Rock, Iowa; three sons, Todd (Ronda) Hardy of Shell Rock, Iowa, Roy (Jo) Hardy of Waverly, Iowa and Joel (Nicole) Hardy of Clarksville, Iowa; nine grandchildren, Heidi (Troy) Eiffert, Katie Hardy, Preston Hardy, Ryan Hardy, Cade Hardy, Cailyn Hardy, Cody Close, Tyler Close and Brittney Close; three great grandchildren and sister-in-law, Ione Hardy of Clarksville. He was preceded in death by his parents; son, Eric Hardy; three daughters, Tammy, Janet and Carma Hardy; grandson, Kyle Hardy and brother, Charles Hardy. 
Funeral services will be held on Saturday, July 30, 2022 at 10:30 am at Faith Lutheran Church in Shell Rock with Pastor Joel Becker officiating. Burial will follow in Lynwood Cemetery in Clarksville. Visitation will be held on Friday from 4:00 pm until 7:00 pm at the Kaiser-Corson Funeral Home in Shell Rock. Memorials may be directed to Shell Rock Firefighters Association or Iowa Donor Network and online condolences can be left at www.kaisercorson.com.  
Kaiser-Corson Funeral Home of Shell Rock, Iowa is assisting the Hardy family with arrangements.  319-885-4321
Category:
Tribune-Journal & Star
101 N. Main St.
P.O. Box 788
Clarksville, IA 50619
Phone: 319-278-4641
Mid-America Publishing
This newspaper is part of the Mid-America Publishing Family. Please visit www.midampublishing.com for more information.