Scott Wayne Drake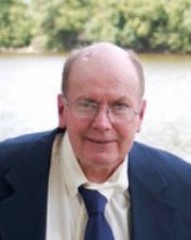 Scott Wayne Drake, age 62, of Clarksville, Iowa, was born the son of William and Marlys (Varrelman) Drake on November 24, 1957, West Union, Iowa.  He received his education and graduated from Fayette High School in 1976 and attended Upper Iowa University in Fayette.
On March 11, 1989, Scott was united in marriage with Brenda Bremer at Grace Lutheran Church in Tripoli, Iowa.  The couple made their home in Shell Rock for a year and then moved to Clarksville.  To this union two sons, Parker and Hunter were born.  The couple later divorced.
Scott worked as an insurance agent for Clark Insurance in Clarksville for many years and at Monsanto Seed Company.  In 2008, Scott had a stroke that led to his disability and was no longer able to work.  In his earlier years he enjoyed umpiring college and high school softball and he refereed high school football as well. 
Scott was a member of St. John Lutheran Church in Clarksville.  Through the years he enjoyed going hunting and fishing with his sons and was a member of Shell Rock Sportman's Gun Club.  He was an avid fan of the St. Lois Cardinals and Iowa Hawkeye athletics.  He spent a lot of time listening to Rush Limbaugh and talk radio.  Scott especially enjoyed spending time with his friends and family.
Scott passed away Thursday, October 1, 2020, at Cedar Valley Hospice Home in Waterloo from a battle with cancer.  He was preceded in death by an infant sister, Carlene Drake; and his father, Bill Drake.
Scott is survived by two sons, Parker (Stacy) and their son, Oliver of Ackley and Hunter (Madison) and their daughter Eden of Parkersburg; two grandchildren; his mother, Marlys Drake of Sibley, Iowa; one sister, Jolene (Doug) Eddy of Sibley, Iowa; and many aunts, uncles, cousins and friends.
A Private Memorial Service will be held at 10:30 a.m., Monday, October 19, 2020, at the Redman-Schwartz Funeral Home in Clarksville.
Public Graveside Service will be 11:45 a.m. on Monday, October 19, 2020, at the Hampton Cemetery, Hampton, Iowa.
A Celebration of Life will be planned at a later date due to Covid-19 restrictions.
Memorials may be directed to the family.
Redman-Schwartz Funeral Home in Clarksville is in charge of arrangements.
Online condolences may be left at www.redman-schwartz.com
Category:
Tribune-Journal & Star
101 N. Main St.
P.O. Box 788
Clarksville, IA 50619
Phone: 319-278-4641
Mid-America Publishing
This newspaper is part of the Mid-America Publishing Family. Please visit www.midampublishing.com for more information.