Ronald "Ron" William Miller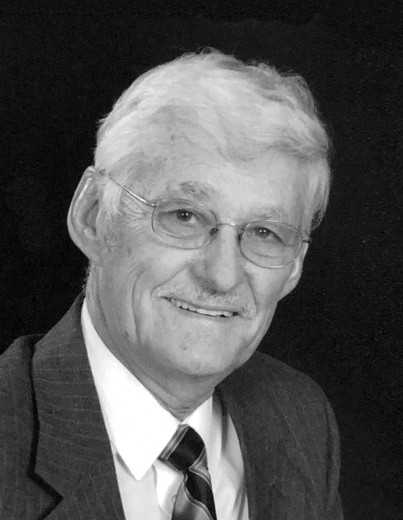 Ronald "Ron" William Miller, age 82, of Clarksville, Iowa, was born the son of Lloyd R. and Rosa Mary (Garbes) Miller on August 4, 1938, in Waverly, Iowa.  Ron graduated from Clarksville High School in 1956, and attended Iowa State University in Ames, Iowa, for two years.  While at Iowa State, He was a member of the ROTC.  Ron was also in the Army Reserves for 10 years.
            On June 21, 1958, Ron was united in marriage with Betty DePuew at the Immanuel United Church of Christ in Clarksville.  Ron and Betty enjoyed farming and they milked Holstein cows for the past 55 years.  Ron was very proud that three generations of Millers have farmed the Herry-Murphy family farm for 75 years.  Ron's motto was "Once a farmer, always a farmer." 
            Ron was a life-long member of the Immanuel United Church of Christ in Clarksville where he was baptized, confirmed and married.  Ron was a member of the choir, served on the church council for 18 years, and helped with Sunday School and youth group.  He was also a 4-H leader and a board member of the Iowa State Extension Council.  Ron made rocking horses for each of his grandchildren.  Ron adored his grandchildren and great grandchildren.  It gave Ron great joy taking them places and spending time with them as they worked together on the farm.
            Ron died Friday, January 8, 2021, at his home in rural Clarksville.  He is preceded in death by a daughter who died in infancy, Patricia Miller, and his parents, Lloyd and Rosa Miller.
            Ron is survived by his wife of 62 years, Betty; three sons, Paul (Karen) Miller of Clarksville, Alan (Laura) Miller of Chariton, Iowa, and Brian (Lynne) Miller of Pella, Iowa; five grandchildren, Cody (Emily) Miller, Caitlin (Josh) Sadler, Sean (Christina) Miller, Craig and Troy Miller; five great grandchildren, Watson, Wells, Finley, Oscar and Milo; one sister, Marilyn Niehaus of Clarksville and several nieces and nephews.
            Funeral services were held 10:00 a.m., Saturday, January 16, 2021, at Immanuel United Church of Christ in Clarksville, with Pastor Jim Brown officiating.  Organist was Sharon Leerhoff.  Special music, "Precious Lord, Take My Hand", "Blessed Assurance", "Because He Lives" and "One Day At A Time", was played.  Burial was held at Lynwood Cemetery in Clarksville, with Sean Miller, Craig Miller, Troy Miller, Cody Miller, Josh Sadler and Todd Niehaus serving as Casketbearers.  Honorary Casketbearers were Watson Sadler, Wells Sadler, Finley Miller and Oscar Miller.
            Visitation was held from 4:00 p.m. to 7:00 on Friday at the Redman-Schwartz Funeral Home in Clarksville, and one hour before services at the church.  In lieu of flowers, memorials may be directed to the Immanuel United Church of Christ Music Fund or Cedar Valley Hospice.  Redman-Schwartz Funeral Home in Clarksville is in charge of arrangements.  Online condolences may be left at www.redman-schwartz.com
Category:
Tribune-Journal & Star
101 N. Main St.
P.O. Box 788
Clarksville, IA 50619
Phone: 319-278-4641
Mid-America Publishing
This newspaper is part of the Mid-America Publishing Family. Please visit www.midampublishing.com for more information.