Rick Wayne Fox, 67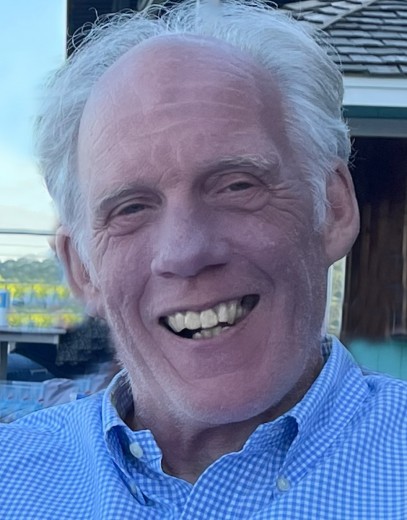 Le Mars, Iowa – Rick Wayne Fox, 67, of Le Mars, Iowa, passed away on Saturday, November 26, 2022, at his home.  Mass of Christian Burial will take place at 11:00 a.m. on Wednesday, November 30, 2022, at All Saints Catholic Parish – St. Joseph Church in Le Mars.  Father Paul Eisele and Father Bruce Lawler will celebrate Mass.  Burial will take place at 10:00 a.m. on Thursday, December 1, 2022, at the Allison Cemetery in Allison, Iowa.  Visitation with the family present will begin at 4:00 p.m. on Tuesday, November 29, 2022, at St. Joseph Church.  A Scriptural Prayer Service will start at 7:00 p.m.  There will also be one hour of visitation at the church prior to Mass on Wednesday.  The Mauer – Johnson Funeral Home in Le Mars is assisting Rick's family with arrangements.  Expressions of sympathy may be directed through www.mauerjohnsofh.com
 Rick Wayne Fox was born on April 22, 1955, in Charles City, Iowa, the son of Ronald and Faythe (Dickman) Fox.  He attended Allison – Bristow High School where he graduated in 1973. Following high school, Rick furthered his education at Luther College in Decorah, Iowa.  He graduated in 1977, with a Bachelor of Arts Degree in Education. 
 His began teaching at Gehlen Catholic Schools in Le Mars, Iowa.  Rick taught junior high Science. He also coached high school football, basketball and junior high track, which was his passion.  He taught at Gehlen until 2020, when his declining health forced him to retire from full time teaching.  This, however, did not keep him from substitute teaching, his passion for education and being a part of the Gehlen community.
 In his spare time, Rick enjoyed everything in the outdoors like fishing and hunting.  An avid sports fan, he followed the Iowa Hawkeyes, St. Louis Cardinals baseball and Arizona Cardinals football.
 He will be lovingly remembered by his mother, Faythe Fox of Allison, Iowa; a sister, Charmaine Power of Albia, IA; a sister and her husband, Sally and Jack Grutz of Bellevue, IA; nieces, Kayla Grutz of Casper, WY and Courtney (Zack) Konetski of Maple Grove, MN.
 Rick was preceded in death by his father; and a brother-in-law, Ed Power.
Memorials in Rick's name may be directed to Gehlen Catholic Schools or St. Croix Hospice.
Category:
Tribune-Journal & Star
101 N. Main St.
P.O. Box 788
Clarksville, IA 50619
Phone: 319-278-4641
Mid-America Publishing
This newspaper is part of the Mid-America Publishing Family. Please visit www.midampublishing.com for more information.