Nicolle Berends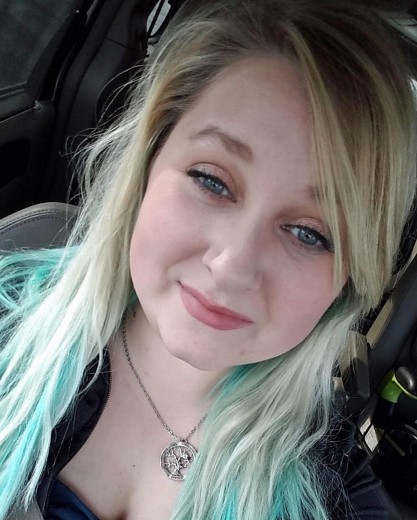 Nicolle Berends, 29, of Allison died Wednesday, April 28, 2021 from injuries sustained in an automobile accident.
     Nicolle Guenn Berends was born on May 18, 1991, the daughter of Michael Gene Stanbrough and Melinda Sue Berends in Mason City, Iowa. She graduated from North Butler High School in 2009. Nicole worked at Casey's General Store and at multiple food service jobs.
     She enjoyed sunflowers and Iris's, plants, cats, makeup, music, watching stars, the sun and the moon and the Kansas City Chiefs. Her greatest passion was spending time with her kids and family.
     Survivors are her fiancé, Nyle Jordan Berger of Allison; three sons, Cyrus Russel Berger, Atticus Layne Berger and Zelias Gray Berger; mother, Melinda Berends of Waverly; father, Michael (Heather) Stanbrough of Marble Rock; brothers and sisters, Paige Stanbrough, Gabriella Berends, Keeley Stanbrough, Sawyer Stanbrough, Brooke Irwin and Andrew Irwin. She was preceded in death by her grandparents, Marvin and Martha Berends and cousins, Nathan Burkett and Billy Miller.
      Nicolle's body has been cremated and the there will be a memorial visitation on Thursday, May 6, 2021 from 11:00 am until 2:00 pm at the Kaiser-Corson Funeral Home in Waverly. Inurnment will be at a later date in the Allison Cemetery. Memorials may be directed the family for a later designation in Nicolle's name. Online condolences can be left atwww.kaisercorson.com.
     Kaiser-Corson Funeral Home of Waverly, Iowa is assisting the Nicolle Berends family with arrangements.   319-352-1187
Category:
Tribune-Journal & Star
101 N. Main St.
P.O. Box 788
Clarksville, IA 50619
Phone: 319-278-4641
Mid-America Publishing
This newspaper is part of the Mid-America Publishing Family. Please visit www.midampublishing.com for more information.