Michael Krull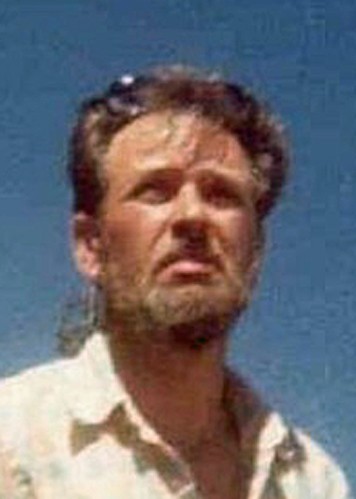 Michael "Mike" Dean Krull, age, 80, of Clarksville, Iowa, was born the son of Henry Jensen and Bernice (Hinders) Krull on March 9, 1941, in Charles City, Iowa. Michael graduated from Clarksville High School in 1958.
Mike was married to Shirlene Quisano-Bowen. To this marriage, Kelvin, TerriLea and Cheryl were born. The couple were later divorced.  Mike drove truck for a local creamery, then worked for Oliver Farm Equipment Company in Charles City. He later worked for Clarksville Hardware until it burned down. Mike started his own business, Mike's Plumbing and Heating where he worked until his retirement.
Mike was a born again Christian.  He was a member of the Odd Fellows and a volunteer for the Clarksville Fire Department. Mike enjoyed fishing, doing puzzles and crosswords. He loved spending time with his grandchildren.
Mike died Monday, November 22, 2021, at his home of natural causes.  Michael is preceded in death by his parents, Henry and Bernice Krull; a sister, Myrna (Larry) Bogan; a sister-in-law, Lori Krull; and a special friend, Karen Maakestad.
Mike is survived by a son, Kelvin (Tammy) Krull of Clarksville; two daughters, TeriLea (Brian) Vance of Clarksville and Cheryl Upah of Keller, Texas; six grandchildren, Trevor (Kayla) Vance, Jadie (Jesse) Smoot, Sara (Joe) Harrington, Krystal (fiancé, Jason Davis) Krull, Kurt Krull, Mariah (special friend, Brandon Zell) Krull; 16 great grandchildren, Kinnick, Chase, Harper, Keaton, Braxson, Abe, Myla, Ezra, Vincent, Skylar, Sabian, Trinity, Brock, Leila, Brandon, and Killian;  two brothers, Richard Krull of Clarksville and John Krull of Osage, Iowa; and many nieces and nephews.
A private graveside service was held Saturday, November 27, 2021, at Lynwood Cemetery in Clarksville, with Pastor Val Swinton officiating. Casketbearers were Trevor Vance, Kurt Krull, Jason Davis, Joe Harrington, Jesse Smoot and Brandon Zell.
A public visitation was held 4:00 p.m. to 7:00 p.m., on Friday at the Redman Funeral & Cremation Services in Clarksville.  Memorials may be directed to the family.  Redman Funeral & Cremation Services in Clarksville is in charge of arrangements.  Online condolences may be left at www.redmanfuneral.com
Category:
Tribune-Journal & Star
101 N. Main St.
P.O. Box 788
Clarksville, IA 50619
Phone: 319-278-4641
Mid-America Publishing
This newspaper is part of the Mid-America Publishing Family. Please visit www.midampublishing.com for more information.