Melbert Johnson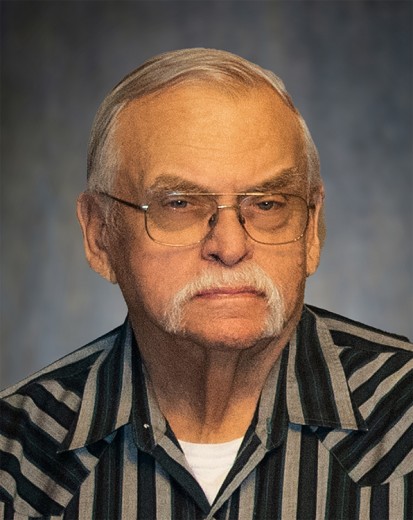 Melbert "Mel" William Johnson, age 84, of Allison, Iowa, was born the son of Carl and Etta (Dickman) Johnson on April 28, 1937, on their farm in rural Allison. Mel attended Jackson Township Country School and Clarksville High School.
On September 23, 1956, Mel was united in marriage with Leona Mae Rodman at the St. John Lutheran Church in Clarksville.  To this union, Jay, Jamie and Jim were born.  The family lived on the Johnson farm northeast of Allison where Mel was raised. Mel was a farmer, did custom farming and bought and sold cattle.
Mel was a lifelong member of St. John Lutheran Church in Clarksville, where he was baptized and confirmed.  He enjoyed fishing, especially at Birch Bay Resort in Grand Rapids, Minnesota. Mel was a tractor puller and was president of Northeast Iowa Tractor Pullers for several years.  He was also a member of the NTPA, ITPA and the Dirt Flingers in southern Minnesota.  Mel was a loving husband, father and grandfather.  Mel's greatest joy was spending time with his family.
Mel died Thursday, November 11, 2021, at his home in rural Allison, of natural causes.   He is preceded in death by his wife of 47 years, Leona on July 26, 2004; his parents, Carl and Etta Johnson; his brother, Donald Johnson; his sister, Glada Peters; a nephew, Terry Fober and a niece, Lola Peters.
Mel is survived by three children, Jay (Linda) Johnson of Allison, Jamie (Clint) Walters of Billings, Montana and Jim (Georgene) Johnson of Allison; six grandchildren, Jason (Jenn) Johnson of Clarksville, Jeremy (Kara) Johnson of Clarksville, Justin (Laura) Johnson of Allison, Matt (Brittini) Johnson of Allison, Melissa (Collin) Sudol of Nashua and Marc (Ali) Johnson of Clarksville; nine great grandchildren, with two more great-grandchildren to be born soon; and one sister, Gloria Fober of Fredericksburg, Iowa; and several nieces and nephews.
Funeral services were held 10:30 a.m., Monday, November 15, 2021, at St. John Lutheran Church in Clarksville, with Pastor Charles Underwood officiating.  Organist was Sharon Leerhoff and she accompanied the congregation as they sang "In The Garden", "Amazing Grace" and "How Great Thou Art".  Special music, 
"God's Country" sung by Blake Shelton and "Prop Me Up Against The Jukebox" sung by Joe Diffie were played.  Burial was held at Lynwood Cemetery in Clarksville with Mel's Grandchildren - Jason Johnson, Jeremy Johnson, Justin Johnson, Matt Johnson, Melissa & Collin Sudol and Marc Johnson serving as Casketbearers.  Mel's great grandchildren served as Honorary Casketbearers.  
Visitation was held from 4:00 p.m. to 8:00 p.m. on Sunday at the Redman Funeral & Cremation Services in Clarksville, and one hour before services at the church.  Memorials may be directed to Cedar Valley Hospice.  Redman Funeral & Cremation Services in Clarksville was in charge of arrangements.  Online condolences may be left at www.redmanfuneral.com
Category:
Tribune-Journal & Star
101 N. Main St.
P.O. Box 788
Clarksville, IA 50619
Phone: 319-278-4641
Mid-America Publishing
This newspaper is part of the Mid-America Publishing Family. Please visit www.midampublishing.com for more information.