Max L. Myers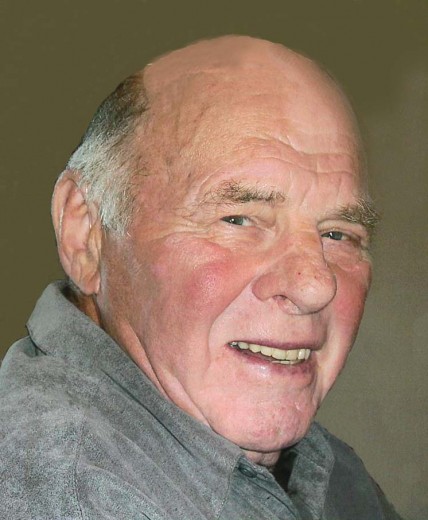 Max L. Myers, age 85, of Clarksville, Iowa and formerly of Shell Rock, Iowa, died Wednesday, November 11, 2020, at Mercy One North Iowa Hospital in Mason City, Iowa.
     Max was born on January 24, 1935, in Des Moines, Iowa, the son of Dorus and Leonna (Welch) Myers.  He was raised in Maxwell, Iowa, and graduated from the Maxwell High School.  Max then served in the Iowa National Guard.  On June 16, 1956, Max was united in marriage to Mary Anne Kimberley in Maxwell, Iowa.  The couple farmed together their entire lives starting out in Maxwell, near LaPorte City, Iowa from 1960 to 1968, south of Parkersburg, Iowa from 1968 to 1971, southwest of Shell Rock, and northwest of Clarksville.  Besides farming, Max worked for the Assink Brothers in Cedar Falls, Iowa, as an equipment operator from 1970 to 1986, and as a seed corn salesman in retirement.  In his spare time Max enjoyed time spent with family and friends and four wheeling.
     Max's memory is honored by: two daughters, Kimberley Renfrow of Cedar Falls and Connie Assink of Cedar Falls; five grandchildren; six great-grandchildren; and one very special great-great-granddaughter.  He was preceded in death by: his parents, his wife, daughter, Julie Williams; granddaughter, Kristie Renfrow; great-granddaughter, Sophie Meier; and son-in-law, Jeff Assink.
     Max has been cremated and due to COVID 19 a Celebration of Life will be held at a future date.  Memorials may be directed to his family and online condolences may be left at www.kaisercorson.com.  319-352-1187
Category:
Tribune-Journal & Star
101 N. Main St.
P.O. Box 788
Clarksville, IA 50619
Phone: 319-278-4641
Mid-America Publishing
This newspaper is part of the Mid-America Publishing Family. Please visit www.midampublishing.com for more information.