MaryAnn Jensen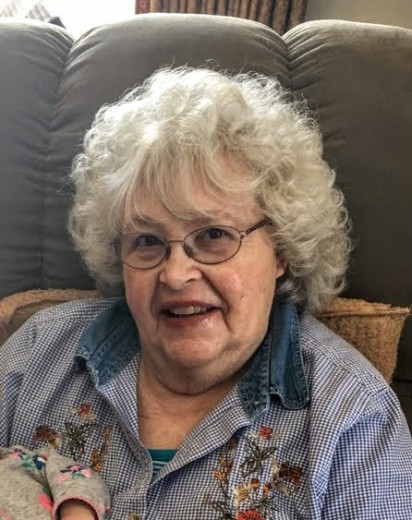 Private family service for MaryAnn Jensen, 80, of Greene will be Friday, February 26, 2021 at Retz Funeral Home, 519 N. First St. Greene. Public visitation will be from 4-7 p.m. at the funeral home Thursday night.
     MaryAnn Susan Jensen (Brinkman) was born April 9th, 1940 in Waverly, Bremer County, Iowa, the daughter of Harry and Ruth (Hoffert) Brinkman. She was baptized on May 19, 1940 at St. John's Vilmar Lutheran Church. She passed away on February 19, 2021 at home with her family by her side.
     She attended and graduated from Greene Community School in 1958. She loved playing the saxophone in the marching band. She met the love of her life, Clarence, at a high school football game. She said one look at him and she fell in love. After graduation she attended Humbolt Institute Airline Secretarial School in Minneapolis, MN with the hopes of becoming an airline stewardess. In 1958 you had to be 21 years of age to be a stewardess, so with the urging of Clarence to come to Washington, D.C. where he was stationed in the army at Fort Meade, Baltimore, Maryland, she bought a one-way train ticket. She became employed as a typist for the Department of the Navy. One of her proudest moments was when she typed orders for NASA's program Project Mercury, the first American astronauts in space.
     MaryAnn and Clarence were united in marriage on May 23, 1959 in Washington, D.C. After Clarence was discharged from the army, they loaded their car and drove back to Iowa to settle on the farm south of Greene, where they raised their six children.
     She was very active in the farming operation: caring for the pigs, driving all kinds of farm machinery, the combine being her favorite! Being a fabulous cook, MaryAnn was famous for her scalloped corn. Over the years she enjoyed fishing, going to races, playing cards, and spending time with family and friends. MaryAnn and Clarence had adventurous spirits and loved to travel. Highlights included travels to Alaska, Australia, Fuji, New Zealand, and several National Parks. She was witty and fun loving.
     She was the loving wife of 60 years to her late husband, Clarence; Beloved mother of her six children: Aliene (Tim) Thunell, Greenwood, IN; Ferlin (Jill) Jensen, Greene; Faron (Michelle) Jensen, Greene; Dean (Shellaine) Jensen, Greene; Debra (Adam) Akers, Hampton; Ranae (John) Krull, Oregon, WI. She will be greatly missed and remembered in love by her 17 grandchildren: Tiberius Thunell, Rhiannon Thunell; Amanda (Zack) Allan, Shane Jensen; Ashley (Drew) Murray, Heather (Wes) Gardner, Kelsie Jensen, Taylor Jensen; Kylie (Cameron) Stewart, Zachary (Sara) Jensen, Kinser Jensen, Chloe (Dylan) Fehlberg; Chelsea (Bryan) Loftus, Isabell Akers; Ryan Krull, Will Krull, Lane Krull; and 13 great-grandchildren.
     She was preceded in death by: her husband, Clarence Jensen, her son Ferlin, her parents, Harry and Ruth Brinkman.
     Memorials may be directed to the family at P.O. Box 219 Greene, Iowa 50636.
     Services are entrusted to Retz Funeral Home, 519 N. First St. Greene. 641-823-4457  www.retzfh.co
Category:
Tribune-Journal & Star
101 N. Main St.
P.O. Box 788
Clarksville, IA 50619
Phone: 319-278-4641
Mid-America Publishing
This newspaper is part of the Mid-America Publishing Family. Please visit www.midampublishing.com for more information.