Mary Louise Kock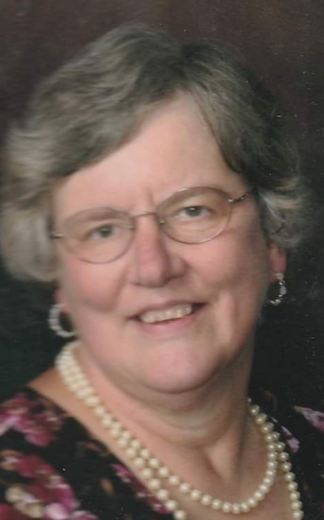 Funeral services for Mary Kock, 74, of Greene will be at 11 a.m., on Tuesday, December 22, at St. Peter Lutheran Church in Greene. 
     Mary was born on July 23, 1946, in Charles City, Floyd County, Iowa the daughter of Howard Clark and Evelyn Irene (VanHorn) Wells, and passed away December 16, 2020, after a thirty year battle with Parkinson's disease. She received her education in public school graduating from Greene High School in 1964 and later studied a year at college.
     Mary was united in marriage to Harold Kock on October 16, 1965 at St. Peter Lutheran Church in Greene.  This union was blessed with three children, Tod, Twila and Tara. Early in her married life Mary and Harold were instrumental in setting up a Volunteer Ambulance Service in Greene.  Not only did they devote their time to this project but their finances as well. Mary transported many people to Iowa City and Rochester serving as an EMT for ten years alongside her husband.
     Mary was a member of St. Peter Lutheran Church in Greene.  She was baptized on February 23, 1947 and confirmed April 10, 1960.
     As a young woman, she worked at a bakery in Waverly, and was the church secretary at St. Peter Lutheran Church in Greene. She also worked for the A&W in Greene as a car hop. Most of her time was working as a bookkeeper at her husband's family business, Harold's Repair. Mary also would pick up parts for the business and spent countless hours on the road without the convenience of a cell phone.
     She was an avid Elvis fan and started most of her days enjoying his music. She loved to sew and crochet and blessed many of her family and friends with her creations. Most notably, Mary had a kind spirit and was a very devoted wife, mother, grandmother, and great-grandmother.  Her joy in life came from being part of such a close-knit family.
     Living family members include her loving husband of 55 years, Harold; Children Tod (Lori) Kock, Greene; Twila Marie Kock, Grand Rapids, MI; Tara Marlene Kock, Greene; Grandchildren: Emily Egertson, Calvin (Chris) Kock, Great Grand Children Kara and Kaili Egertson, Jacob Edwards, and Lydia Kock; Brother, Roger (Bonnie) Wells, Mason City; many friends.
     Mary was preceded in death by her Parents Howard and Evelyn Wells.
     Memorials may be directed to the family at P.O. Box 219 Greene, Iowa to be divided between Parkinson's Research, St. Peter Lutheran Church and Hospice of St. Croix.
     Retz Funeral Home, 519 N. First St. Greene, in charge of services: 641-823-4457, www.retzfh.com.
Category:
Tribune-Journal & Star
101 N. Main St.
P.O. Box 788
Clarksville, IA 50619
Phone: 319-278-4641
Mid-America Publishing
This newspaper is part of the Mid-America Publishing Family. Please visit www.midampublishing.com for more information.