Mary Catherine Johnson, 75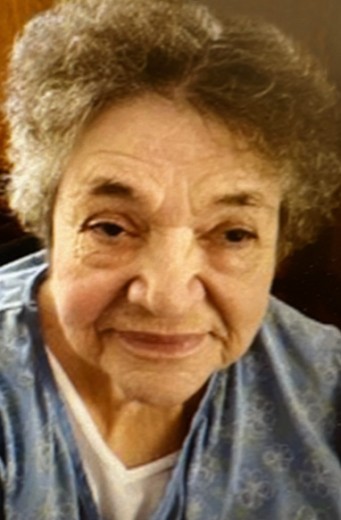 Mary Catherine Johnson, 75, of Hampton, passed away on Tuesday November 29, 2022, at Franklin Country View Nursing Facility in Hampton. A graveside service will take place at 10:30 a.m., Saturday, December 17, 2022, at the Allison Cemetery. Counsell Woodley Funeral Home of Hampton is caring for Mary, her family and friends.
Mary was born on January 29, 1947, daughter of Leo Rodamaker and Gertrude Town. As a child she had a close relationship with her father, enjoyed working outdoors and spending time with her horses. Mary graduated from high school in Sioux Falls, South Dakota. 
Mary was united in marriage to the love of her life, Vern Johnson, on July 15, 1980. They lived in Iowa Falls for several years before they became residents of Hampton. Mary often spoke about her marriage, how their date nights would include pineapple pizza, and she would always tell everyone how much she loved him. 
Mary enjoyed spending time at the bar with her friends in her early years dancing, singing, listening to her favorite country singers, Roy Rogers, Dolly Parton and Johnny Cash. She would always light up the room with her big smile and was always there to make someone laugh with her fantastic sense of humor. Mary enjoyed cooking and was an active member of American Rabbit Breeders Association. All her family, friends, and caregivers loved it when Mary would tell stories of her past. She was loved, cherished, and will be missed greatly. 
To the staff at Franklin Country View in Hampton, there are no words to express how grateful her loved ones are for the support, care and comfort you provided for Mary during her final days at her earthly home.
Mary is survived by her husband Vern Johnson, 87, of Hampton. She was preceded in death by her parents.
Category:
Tribune-Journal & Star
101 N. Main St.
P.O. Box 788
Clarksville, IA 50619
Phone: 319-278-4641
Mid-America Publishing
This newspaper is part of the Mid-America Publishing Family. Please visit www.midampublishing.com for more information.