Marvlyn Kae Barber, 68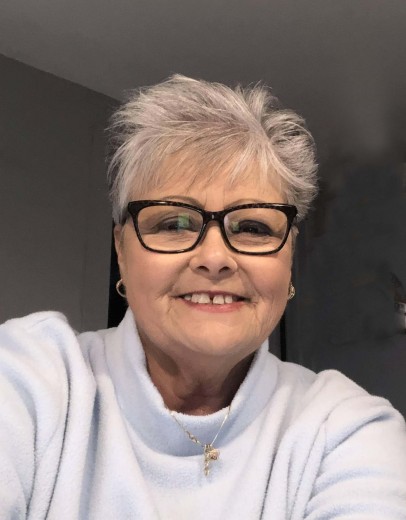 Marvlyn Kae Barber, 68, of Clarksville, Iowa, passed away on Thursday morning, December 8, 2022, at home due to natural causes. 
Marvlyn was born on August 27, 1954, in Centerville, Iowa, the daughter of Deloris Ann (Miller) and Marvin Dean Wickwire. She was baptized and later confirmed in Belle Plaine, Iowa. Marvlyn graduated from Waverly-Shell Rock High School in 1972 and earned her Child Development Associate (CDA) Certificate from DMACC in 2000. While in high school and working at the Villager in Waverly, Marvlyn met the love of her life, Allen Barber. The couple was united in marriage on March 9, 1974, at St. Paul's Lutheran Church in Waverly. Marvlyn loved her career as a Preschool Education Associate for North Iowa Community Action Organization (Head Start) from 1998 – 2007 and then the Clarksville Community School District from 2007 until her retirement in 2019. 
Marvlyn was a member of St. Paul's Lutheran Church in Waverly, NAEYC (National Assoc. for the Education of the Young Children) and IAEYC (Iowa). She was a very social, kind, and fun-loving person. She had a positive attitude and was always spreading much joy with her contagious giggling and laughter. In her free time, she enjoyed cooking, crafting, and fishing. She proudly announced the many times she out-fished Al! She also loved time spent on her porch swing and in her flower gardens, but most of all, time spent with family. 
Marvlyn is survived by her husband of 48 years, Allen; her son, Nicholas A. (Emily) Barber of Johnston; two grandsons, Ben and Owen Barber; two siblings, Beverly Weiss of Cedar Falls and Dean Wickwire of Shell Rock; and several nieces and nephews. She was preceded in death by her parents; and brother, Marvin D. Wickwire Jr. 
Memorial services will be held at 11:00 a.m. on Tuesday, December 13, 2022, at St. Paul's Lutheran Church in Waverly, with Pastor Mark Anderson officiating. The service may be viewed at https://www.youtube.com/watch?v=2rTjPke6lbw. Burial will follow in Harlington Cemetery. Visitation will be one hour prior to the service at the church on Tuesday. In lieu of flowers, memorials may be directed to Marvlyn's family for later designation and online condolences may be left at www.kaisercorson.com. Kaiser-Corson Funeral Home in Waverly is assisting the family. 319-352-1187
Category:
Tribune-Journal & Star
101 N. Main St.
P.O. Box 788
Clarksville, IA 50619
Phone: 319-278-4641
Mid-America Publishing
This newspaper is part of the Mid-America Publishing Family. Please visit www.midampublishing.com for more information.