Martha Mae Shaw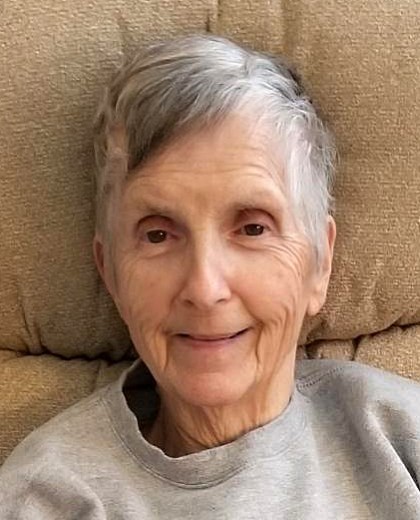 Martha Mae Shaw, age 85, of Clarksville, Iowa, was born the daughter of John William and Bonita Rose (Lane) Shaw on April 24, 1935, in Clear Lake, Wisconsin. She was born the youngest of five children. Martha was baptized at Clarksville Church of Christ and graduated from Clarksville High School in 1954.
     Martha spent her life living and working in Clarksville. Over the years, she worked faithfully at the Clarksville Café, Library, City Hall and the Redman-Schwartz Funeral Home, just to name a few.
     Martha was a faithful member of the Clarksville Church of Christ, where she served as a custodian. At her church, she attended Ladies Fellowship and sang in the choir. Martha enjoyed taking trips to visit her sister in Texas and her brother in Pennsylvania. She also enjoyed watching game shows, going out for coffee and visiting with friends. Martha was an avid Iowa Hawkeye fan and was known for going crazy screaming and yelling while attending and watching their games.
     Martha died Wednesday, March 3, 2021, at the Shell Rock Senior Living Center in Shell Rock. Martha is preceded in death by her parents, John and Bonita Shaw; three sisters, Myrtle Alexander, Dorothy Soloman and Virginia Busse; one brother, William Shaw and several special nieces and nephews.
     Martha is survived by a brother-in-law, Victor Busse of Clarksville; and 11 beloved nieces and nephews.
     Public Visitation will be from 3 p.m. to 6 p.m. on Friday, March 12, 2021, at the Redman Funeral & Cremation Services in Clarksville, (319) 278-4245. **Family and friends will be asked to wear masks and remain 6 feet apart while attending the visitation.
     In lieu flowers, please make a donation to a charity of your choice in Martha's name. Memorials may be directed to the family.
     Redman Funeral & Cremation Services in Clarksville is in charge of arrangements.
     Online condolences may be left at www.redman-schwartz.com
Category:
Tribune-Journal & Star
101 N. Main St.
P.O. Box 788
Clarksville, IA 50619
Phone: 319-278-4641
Mid-America Publishing
This newspaper is part of the Mid-America Publishing Family. Please visit www.midampublishing.com for more information.