Laurence "Dean" Wefel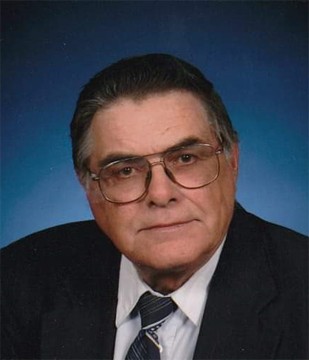 Laurence "Dean" Wefel, age 76, of Steamboat Rock, Iowa, formerly of Clarksville, Iowa, was born the son of Lawrence August and Elnora Frieda (Garbes) Wefel on October 21, 1944, Charles City, Iowa.  He was baptized as an infant and later confirmed at First United Church of Christ – Pleasant Valley, rural Clarksville, Iowa.  He received his education from a rural country school near his home and graduated from the Clarksville High School in 1962.  Dean started working for White Farm, in the foundry from November 20, 1962, until July 30, 1993.
On June 27, 1965, Dean was united in marriage with Cindy Sue Ellefson at Zion Lutheran Church in Clear Lake, Iowa.  The couple made their home on a farm near Clarksville.  He enjoyed farming on the family farm, including raising sheep and chickens, and helping other local farmers as well.  The couple had moved to Steamboat Rock this past January.
Dean was a lifelong member of First United Church of Christ – Pleasant Valley.  Through the years he enjoyed trout fishing, family vacations to Minnesota, farming, was an all-around handy man and had a great time going to auctions.  He loved his family immensely and especially loved being with his grandchildren and great grandchildren.
 Dean passed away on Friday, October 23, 2020, at MercyOne Waterloo Medical Center, Waterloo, Iowa, from natural causes.  He was preceded in death by his parents, four grandchildren, Monty, March, Anthony and Aiden, and one sister, Alice Kramer.
Dean is survived by his wife of 55 years Cindy Wefel of Steamboat Rock; one son, Robert "Bob" (Sarah) Wefel of Clarksville, three daughters, Julie (Dennis) Porter of Manchester, Sheila (Matt) Clark of Eldora, and Deb (Frank) Uthe of Dows; 20 grandchildren, Sean (Kayla), Amber, Skyler (Katelyn), Sadie, Brady (Courtney), Callie, Shanti (Alex), Zachary, Mariah (James), Cameo, Austin, Ciara, Alex, Andrew, Chelsea, Caitlyn "Cailen", Bobbie Jo, Krystal, Kristina and Billy; 19 great grandchildren, Emma, Brooklyn, Jasper, Oliver, Emilee, Henry, Joseph, Kyivon, Keiyantay, baby Ellison 2021, Gage, Caleb, Skyler, Kayla, Easton, Jalynn, Carter, Kayden and Braxton; one sister, Carol (Roger) Timmer of Parkersburg; and one brother-in-law, Dave Kramer of Clarksville.
            Graveside services will be held at 2:00 p.m., on Friday, October 30, 2020, at Pleasant Valley Cemetery in rural Clarksville, with Rev. Peter Wenzel officiating.  Special music, "How Great Thou Art", "In The Garden" "On The Wings Of A Dove" and "Daddy's Hands" will be played.  Casketbearers will be Sean, Skyler, Brady, Zachary, Austin, Alex S. and James.  Honorary Casketbearers will be Amber, Cameo, Callie, Shanti, Ciara, Sadie, Mariah, Andrew, Alex J., Chelsea and Caitlyn "Cailen".  FAMILY REQUESTS MASKS TO BE WORN.
            Visitation will be from 4:00 p.m. to 8:00 p.m. on Thursday at the Redman-Schwartz Funeral Home in Clarksville, (319) 278-4245.  FAMILY REQUESTS MASKS TO BE WORN.
           Memorials may be directed to the family.  Redman-Schwartz Funeral Home in Clarksville is in charge of arrangements.  Online condolences may be left at www.redman-schwartz.com
Category:
Tribune-Journal & Star
101 N. Main St.
P.O. Box 788
Clarksville, IA 50619
Phone: 319-278-4641
Mid-America Publishing
This newspaper is part of the Mid-America Publishing Family. Please visit www.midampublishing.com for more information.