Larry Neal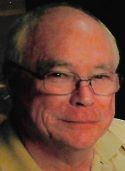 Larry M. Neal, 79, of Marshalltown, passed away unexpectedly of natural causes at his home on Friday, December 4. To honor his wishes, cremation rites have been given and a Memorial Service is planned for 2 p.m., Thursday, December 10 at the Iowa River Church of the Brethren. Burial will follow in the Conrad Cemetery. In accordance with the current mandates, masks are required and social distancing must be followed. Visitation will be held at the church one hour prior to the service. Memorial contributions may be directed to his family for a later designation. The Mitchell Family Funeral Home has been entrusted with the care for Larry and his family. For further information or to send his family a condolence, please visit mitchellfh.com or call 641-844-1234.
    Larry Marquette Neal was born on May 8, 1941 in Waverly, the eldest of five children (and the eldest of 21 cousins) to Marquette and LaVonne (Wedeking) Neal. He grew up in Clarksville and was a 1959 graduate of the Clarksville High School. In 1968, he graduated from Iowa State University from the Associate Civil Engineering curriculum and began his first job at Cedar Valley Engineering. In 1969 he began his rewarding career at Clapsaddle – Garber Associates. While at Clapsaddle, Larry pursued and earned his land surveyor license in 1973. After many years of dedicated service, he retired from his position as senior vice-president and head of the land surveying department in 2002. After his retirement he had several invitations to be a guest speaker at the engineering college at Iowa State. He was a very active member of the Iowa River Church of the Brethren and held several positions there, including president of the church board for a short time. He was a member of the Society of Land Surveyors of Iowa. After retirement, he worked part time at Car Quest and later driving the Jensen Ford courtesy car. In addition to the love for his family, his other passion was collecting Hudson automobiles. He was a proud member of the National Hudson Automobile Club. Larry will always be remembered as one who enjoyed talking to anyone and everyone. He viewed no one as a stranger, rather was a friend to all.
    Those left to cherish his memory are his wife of fifty-seven years, Linda; his children: Storme Neal, Marquette (Michele) Neal and Melanie (Glenn) Thompson; his five grandchildren: Alex Neal, Emalee (Pat) Brubaker and Rosemary, Ryan and Lauren "Liz" Thompson; two sisters, Donna Negen and Marjo Galloway; a brother, Darrell Neal, and many nieces and nephews.
    In eternal life, Larry has been reunited with: his parents; a brother, Bill Neal and brother-in-law, Roger Negen.
Category:
Tribune-Journal & Star
101 N. Main St.
P.O. Box 788
Clarksville, IA 50619
Phone: 319-278-4641
Mid-America Publishing
This newspaper is part of the Mid-America Publishing Family. Please visit www.midampublishing.com for more information.