Larry Mack Becker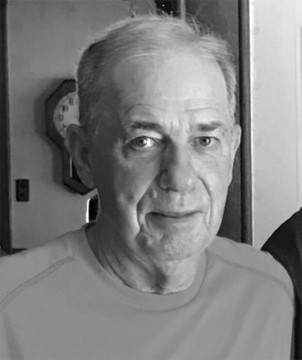 Larry Mack Becker, age 75, of Clarksville, Iowa, was born the son of Floyd Fred and Beulah Mae (Waite) Becker on July 12, 1945, Charles City, Iowa. He received his education and graduated from the Clarksville High School in 1963.
            On June 10, 1966, Larry was united in marriage with Alana Faye Kennedy at Immanuel United Church of Christ in Clarksville. They lived their entire married life in Clarksville. Larry had worked 42 years at Terex, formerly Bantam, in Waverly, Iowa. After retirement Larry drove bus for students from Clarksville to Waverly for about 5 years.
            Larry was a member of Immanuel United Church of Christ. For many years Larry, Alana and Ryan enjoyed camping especially in Clear Lake, Iowa.  Larry very much enjoyed introducing Ryan's family to his love of Clear Lake and all the activities they enjoyed there.  In his spare time, you would often find him out walking or bicycling through the local trails and last summer he accumulated 1500 miles biking. He has always had a special place in his heart for cats that were nearly all named Reggie and Tippy their dog.  Larry loved spending time with his family, especially attending his grandchildren's activities and their annual vacation on the 4th of July in Clear Lake.
            Larry passed away Sunday, January 10, 2021, at Floyd County Medical Center in Charles City, from complications of cancer. He was preceded in death by his parents.
            Larry is survived by his wife of 54 years, Alana; one son, Ryan (Julie) Becker of Clarksville; two grandchildren, Kennedy (Dylan) Ciavarelli and Kaden Becker; two brothers, Everette Waite of Rock Falls Illinois, and Bob (Natalie) Becker of Bahama, North Carolina; and two sisters, Dixie Fredricks of Milledgeville, Illinois, and Cleta (Pat) Wilson of Dumont, Iowa. 
            A Celebration of Life will be held at a later date.  Memorials may be directed to the family.  Redman-Schwartz Funeral Home in Clarksville is in charge of arrangements.  Online condolences may be left at www.redman-schwartz.com
Category:
Tribune-Journal & Star
101 N. Main St.
P.O. Box 788
Clarksville, IA 50619
Phone: 319-278-4641
Mid-America Publishing
This newspaper is part of the Mid-America Publishing Family. Please visit www.midampublishing.com for more information.