Kenneth Allen Smith, 80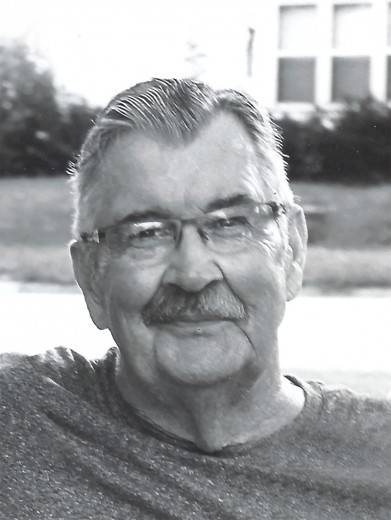 Kenneth Allen Smith, age 80, of Clarksville, Iowa, was born the son of Ralph and Pauline (Hirsch) Smith, on July 15, 1942, in Clarksville. He was baptized and confirmed into the Christian faith at Immanuel United Church of Christ in Clarksville. 
In 1960, Kenny graduated from Clarksville High School. Shortly after graduation, he met the love of his life, Annetta Jacobs. They were united in marriage on August 7, 1966, at St. John Lutheran Church in Clarksville. 
Kenny worked for Happel Construction and then Farmers Produce and Feed where he later became owner and operator. In 1971 he started at Packard Elevator where he retired from in 2004.
Kenny was very active in the Clarksville community. He held the office of Mayor twice and served several terms on the council. He was also an active member of St. John Lutheran Church where he served on the church council. 
In his younger years he was an outdoorsman. He enjoyed hunting and trapping with his brothers. Many weekends were spent with Annetta going to car shows and to drag races. The couple also enjoyed going to hear local bands and go dancing. In his later years he enjoyed making memories fishing with his grandchildren out at Sportsman's Park and attending their activities. He also enjoyed reading.
On Friday, December 16, 2022, Kenny died at the Clarksville Skilled Nursing & Rehabilitation Center, from natural causes. He is preceded in death by his parents; brother, Ralph (Jr) Smith; sisters, Connie Rust and Judy Davis; and one sister, Betty Jo in infancy.
Kenny is survived by his loving wife of 56 years, Annetta; daughter, Lora Wedemeier of Plainfield, Iowa; son, Chad (Karen) Smith of Denver, Iowa; grandchildren, Hillary (David) Smith, Gavin Wedemeier, Zander Wedemeier, Parker Smith and Brody Smith; great grandchildren, Briella, Hattie, and Henry Smith; sisters, Vicky Hilmer of Clarksville, Iowa and Mary (Mike) Lay of Mesa, Arizona; brothers, Harry Lee (Donna) Smith of Waterloo, Iowa and Bill (Carla) Faust of Clarksville, Iowa; and sister-in-law, Joyce (Roy) Smith of Clarksville, Iowa. And many nieces and nephews. 
Funeral Services were held 10:30 a.m., Wednesday, December 21, 2022, at the St. John Lutheran Church, with Pastor Charles Underwood officiating. Soloists Ellie Peters performed "Grandpa" and Michael Reed performed "In the Garden". The two then sang "I'll Fly Away" as a duet. All three performances were accompanied by Michael on guitar. Burial was held at the Lynwood Cemetery with Gavin Wedemeier, Zander Wedemeier, Parker Smith, Brody Smith, David Smith, Rick Smith, Kaelan Smith, and Kendall Smith serving as Casketbearers. Hillary Smith served as an Honorary Casketbearer.
Visitation was held from 4:00 p.m. to 7:00 p.m. on Tuesday at the Redman Funeral & Cremation Services in Clarksville, and one hour before services at the church. Memorials may be directed to the family.
Category:
Tribune-Journal & Star
101 N. Main St.
P.O. Box 788
Clarksville, IA 50619
Phone: 319-278-4641
Mid-America Publishing
This newspaper is part of the Mid-America Publishing Family. Please visit www.midampublishing.com for more information.