Judith Fuller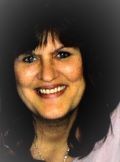 Judith Fuller, age 63, of Allison, formerly of Albion, Marshalltown, and
Garwin, passed away peacefully on Monday, October 19, 2020 at her home in
Allison.
     Funeral services for Judith will be held on Saturday, October 24 at 10
a.m. at Mitchell Family Funeral Home. A celebration of her life will take
place Friday, October 24 from 5-7 p.m. at Mitchell Family Funeral Home.
     The family of Judith requests that, in accordance with Judi's wishes that
her life be cherished and celebrated, family and friends come wearing
cheerful clothes for services.             For additional questions or to leave a
condolence, please visit www.mitchellfh.com or call 641-844-1234.
     Born Judith Ann Arringdale on November 4, 1956 in Marshalltown, she was the
daughter of Jared and Donna (Walker) Arringdale. She graduated from Garwin
High School in 1975, then moved to Patricia Stevens College in Omaha, NE.
After she graduated, Judith lived in Southern California for a couple of
years, then returned to Iowa, where she would live for the rest of her life.
     In 1989, she married Samuel Fuller in Marshalltown, and remained in love with
him until her death. Judi gave birth to her three daughters Misty in 1984,
Julie in 1990, and Kasie in 1992. She went on to Marshalltown Community
College in 1991, becoming a member of the Phi Theta Kappa Society and
graduating in 1993. She continued her education at Iowa State University,
graduating with honors in 1997. She also spent several years student teaching
at Collins-Maxwell MS-HS, helping middle schoolers with time, patience, and
kindness. She enjoyed scrapbooking, reading, playing cards and board games,
and discovering the hidden stories of family and ancestors through genealogy.
She loved talking with everyone; from her grandchildren, to her nurses and
fellow patients at DaVita Dialysis Center; from her siblings and mother, to
the cashiers at grocery stores. She is loved for her friendliness, creativity, and willingness to stick with her principles.
     Left to celebrate her life is her husband, Sam; her daughters: Misty (Mike)
Voelker of Bristow, Julie Fuller of Cedar Falls and Kasie Fuller of Allison;
her grandchildren: Addison and Austin Voelker of Bristow; her mother Donna
Arringdale of Marshalltown; her siblings: Jerilee Does of Marshalltown; Jeanette (Dwayne) Arringdale of Kamrar; John (Connie) Arringdale of Long
Beach, CA; and Mari Jo (Todd) Nagel of Harmony, MN; and several other
relatives.
     In her passing Judith has rejoined her father Jared Arringdale and her sister
Julie Miller. She is greatly loved and will be deeply missed.
Category:
Tribune-Journal & Star
101 N. Main St.
P.O. Box 788
Clarksville, IA 50619
Phone: 319-278-4641
Mid-America Publishing
This newspaper is part of the Mid-America Publishing Family. Please visit www.midampublishing.com for more information.