Jeffrey Tim Leerhoff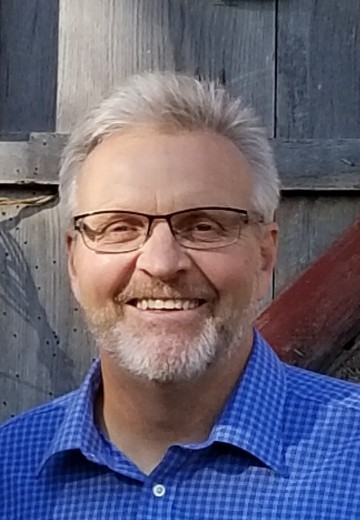 Jeffrey Tim Leerhoff, 61, son of Harland and Marjorie (Kimball) Leerhoff, was born March 29, 1960.  He passed away Monday, September 20, 2021 at Unity Point-Iowa Lutheran Hospital, Des Moines, Iowa.  Funeral services will be 10:30 a.m. Saturday, September 25, 2021 at the Twigg Funeral Home, Panora, Iowa.  Visitation was Friday, September 24, 2021 from 5-7 p.m. at the funeral home.
     Jeff graduated from Clarksville High School in 1978.  In that same year he was united in marriage to Terri Jo Wedeking at Pleasant Valley Church in rural Clarksville.  To this union three children were born.
     Jeff was a man of many trades.  Over the years he farmed, built houses, and sold real estate.  In his later years he partnered with his son Nathan at Bits of Technology Wireless Internet and helped Terri as well with Grandma Marie's Greenhouse. 
     Jeff was a faithful follower of Jesus Christ.  He was a devout member of Fountain of Life Church in Panora and was so passionate about his role in running the soundboard during service that he earned the nickname DJ Jazzy Jeff.  A kind and generous man, he was never loud, but always had such a presence.   Jeff was a mentor to many and always willing to give an extra hand.  He was continually giving of himself and loved helping others, especially his three kids.  He could often be found at one of their houses working on a project or handing out sound advice.  Any given night you could hear, "I don't know…….Let's call dad."
     Jeff is survived by his wife Terri, their three kids Nicole (Travis) Connick of Minburn, Nathan (Bridget) Leerhoff of Perry, and Nicholas (Ashlea) Leerhoff of Perry.  His grandchildren Jacob, Skyler, Bianca, Kierra, Landen, Brynnlie, Logan, Mackenzie, Makayla, Brooklynn, Isabella, Malachi, Bennett, Brett, Benjamin, and Brighton; His mother Marjorie Leerhoff of Clarksville and his three brothers, Eugene (Marcella) Leerhoff of Greene, James (Sharon) Leerhoff of Clarksville, and Ronnie (Sheila) Leerhoff of Plainfield.
Category:
Tribune-Journal & Star
101 N. Main St.
P.O. Box 788
Clarksville, IA 50619
Phone: 319-278-4641
Mid-America Publishing
This newspaper is part of the Mid-America Publishing Family. Please visit www.midampublishing.com for more information.