Jeanette Helen Sinram, 96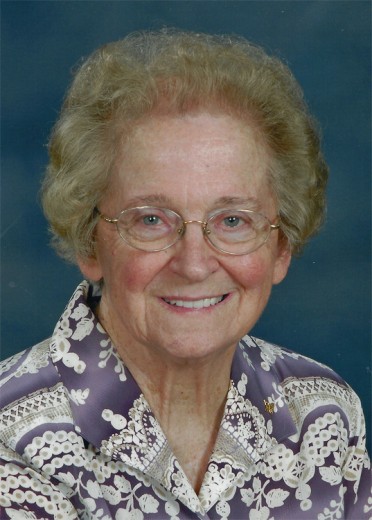 Jeanette Helen Sinram, age 96, of Clarksville, Iowa, was born the daughter of Otto and Gertrude (Peters) Miller on January 17, 1926, in Waverly, Iowa. She was baptized and confirmed at Peace nJeanette graduated from Waverly High School in 1943. She taught country school for one year after graduation. She worked at Carnation Company for two years.
On November 15, 1946, Jeanette was united in marriage with Galen (Shorty) Sinram in the Peace United Church of Christ in Waverly. Jeanette worked at Pete and Shorty's with her husband for 30 years.
Jeanette was a member of the Immanuel United Church of Christ in Clarksville. She enjoyed fishing, golfing, playing cards and watching sports on TV.
On Sunday, December 4, 2022, Jeanette died at Clarksville Skilled Nursing and Rehabilitation Center in Clarksville, from natural causes. She had reached the age of 96 years, 10 months and 17 days. Jeanette was preceded in death by her husband of 53 years, "Shorty"; her parents, two brothers (Lyle and Larry), two sisters (Joyce and Lavon), her daughter-in-law (Dottie) and one granddaughter (Tasha).
Jeanette is survived by one son, Sam Sinram of Ankeny, Iowa; one grand-daughter Shallon Clark (husband, Dale); nine great grandchildren; one sister, Shirley (Harold) Bruns of Charles City; and two brothers, Dick Miller of Waverly and Robert (Barbara) Miller of Windsor, Colorado.
Funeral Services were held at 11:00 a.m., Thursday, December 8, 2022, at Immanuel United Church of Christ in Clarksville, with Pastor Jim Brown officiating. Organist was Sharon Leerhoff and she accompanied the congregation in singing "Just A Closer Walk With Thee", "In The Garden", and "Amazing Grace". Burial will be held at a later date at Lynwood Cemetery in Clarksville with Jeanette's Grandchildren, Nieces, and Nephews serving as Honorary Casketbearers.
Visitation was held from 4:00 p.m. to 7:00 p.m., on Wednesday, at Redman Funeral & Cremation Services, Clarksville Funeral Home. Memorials may be directed to the family or Immanuel United Church of Christ
Category:
Tribune-Journal & Star
101 N. Main St.
P.O. Box 788
Clarksville, IA 50619
Phone: 319-278-4641
Mid-America Publishing
This newspaper is part of the Mid-America Publishing Family. Please visit www.midampublishing.com for more information.