Jean R. (Conner) Miller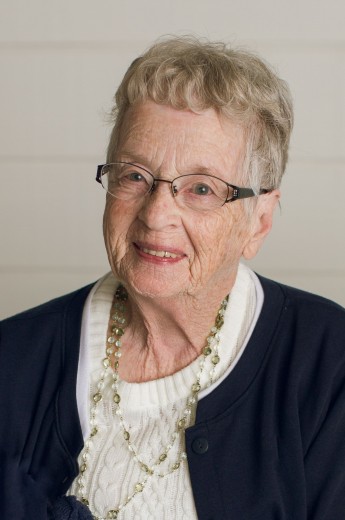 Jean R. (Conner) Miller, 92, of Aplington, died Tuesday, August 11, 2020, at the Rehabilitation Center of Allison.
Jean was born August 18, 1927, in Waverly, to Ralph and Bessie (Watson) Conner. She graduated from Clarksville High School in 1945.
Jean married Reuben Miller on May 26, 1945, at the Bristow Reformed Parsonage. They lived on the farm west of Bristow until they retired in 1987 and moved to Aplington.
Jean was baptized and joined the Bristow Reformed Church in 1957, where she taught Sunday School, Bible School and after school club.
Jean is survived by her son Doug (Karen) Miller of San Ramon, California, daughter Pamela (Earl Dean) Wiegmann of Dumont, grandchildren Amy (Jake) Feuerhelm of Ankeny, Carla (Adam) Holm of Parkersburg, Cory (Sara) Wiegmann of Greene and Rebecca (Carlos) Troncoso of Pleasanton, California, great-grandchildren Michelle (Sam) DeBoer, William (Bailey) Aukes, Tyler Aukes (friend Taylor Flamme), Chase (Lexi) Wiegmann, Hunter Wiegmann, Gunnar Vance, Andrew Troncoso and James Troncoso, great great-grandsons Kai DeBoer, Crew DeBoer and Forest Aukes, step great-grandchildren Adam Holm, Cierra Holm, Gaven (Amber) Feuerhelm and Jerod (Johanna) Feuerhelm, and step great great-grandchildren Jaxon Holm, Eve Feuerhelm, Nile Feuerhelm, Lennox Feuerhelm and Beckett Feuerhelm.
Jean was preceded in death by her parents Ralph and Bessie, step-father Walter G. Best, twin brother James Conner, a brother in infancy and her husband Reuben in 2009.
Graveside services were held at 10:30 a.m., Saturday, August 15, 2020, at Oak Hill Cemetery, rural Bristow.  A visitation was held from 4:00 p.m. to 7:00 p.m., Friday, August 14, 2020, at the Sietsema Vogel Funeral Home in Dumont.
In lieu of flowers, memorial contributions may be directed to Jean's family for future disbursement to local charities.
Category:
Tribune-Journal & Star
101 N. Main St.
P.O. Box 788
Clarksville, IA 50619
Phone: 319-278-4641
Mid-America Publishing
This newspaper is part of the Mid-America Publishing Family. Please visit www.midampublishing.com for more information.