Janice Schwieger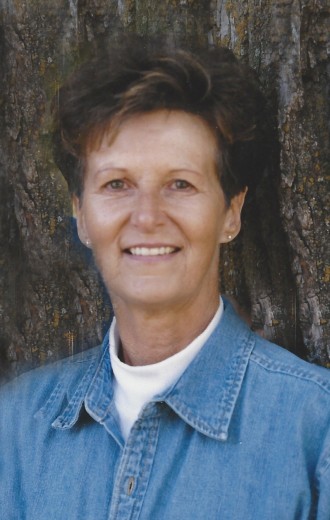 Janice Schwieger, 75, of Greene passed away Wednesday, March 3, 2021, at Unity Point Allen Hospital in Waterloo. Private family funeral service will be held, 11 a.m., Saturday, March 6, 2021 at St. Peter Lutheran Church in Greene, with Pastor Daniel Flucke presiding. Interment will be at Rose Hill Cemetery, Greene. Public visitation will be 4 – 7 p.m, Friday, March 5, at Retz Funeral Home 519 N. 1st Street, Greene.
     Jan Schwieger was born June 11, 1945, in Charles City a daughter of Daniel and Marjorie (Darby) Miller. She graduated from Rockford High School and worked various jobs around the community. Jan married and had a son, and remarried and had another son and daughter. She worked hard to raise her children and attended Nursing classes to become a Licensed Practical Nurse at NIACC while her children were in grade school.
     Jan worked at Schoitz Hospital in Waterloo and about 21 years at the Waverly Municipal Hospital as an LPN. In 2001 she had a liver transplant and retired from nursing.
     Jan spent 37 wonderful years with her companion Gerald Schrage. They loved to travel and would go fishing in Lake Eerie every year.  They also loved to winter in South Padre with special friends Jan and Nick. Family was important to her and she enjoyed watching her grandchildren's school events and athletics but especially loved wrestling season.  She raised Doberman's with Gerry for many years and still has her faithful companion Shawn-sai.
     Living family members include her children: Todd (Carla) Murray, Adel; Joe (Tina) Nelson, Greene; Toya (Jeremy) Knapp, Greene; grandchildren: Drew (Ashley) Murray; Dustin (Samantha) Murray; Gian (Nettie) Duckworth; Cameron (Alexandria) Duckworth; Cody (Jacee) Nelson; Dalton Nelson; Trae (fiancé Hallie) Ulrich; JC Ulrich and Kinsley Knapp; great-grandchildren: Kenley, Brycen, Waylon and Rowan and was eagerly expecting three that are on the way; one sister: Judy Lau, Greene; and nieces and nephews.
     Jan is preceded in death by the love of her life Gerald Schrage, her parents, sisters Jeanie (Roger) Brandow and Joanne (Ervin) Uhlenhopp.
     Memorials may be directed to her family at Retz Funeral Home PO Box 219, Greene, IA 50636  641-823-4457
Category:
Tribune-Journal & Star
101 N. Main St.
P.O. Box 788
Clarksville, IA 50619
Phone: 319-278-4641
Mid-America Publishing
This newspaper is part of the Mid-America Publishing Family. Please visit www.midampublishing.com for more information.