Hilda "Tootie" Tuitjer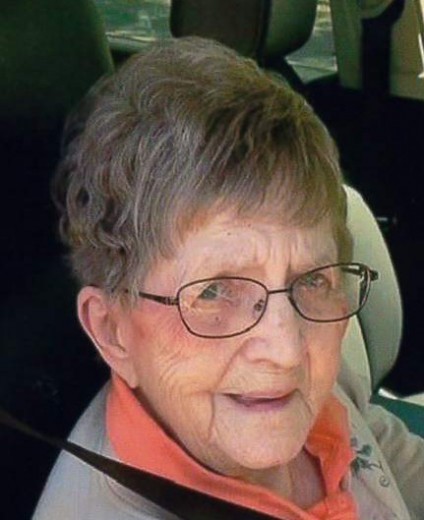 Hilda "Tootie" Tuitjer, 87 of Allison, passed away on Friday, August 28, 2020 at MercyOne – Waterloo Medical Center in Waterloo.
            Hilda Arlene Tuitjer was born on February 11, 1933, in Hampton, the daughter of Herman and Edna (Kriens) Rinnels. Hilda attended the Dumont School System and following her schooling she worked at Edna's Nursing Home.  On March 8, 1957, Hilda was united in marriage to Eime Tuitjer in Allison. The couple made their home in Allison, where Hilda worked for the Dairy Sweet in Allison for over 30 years and also was an Avon Representative for 30 years retiring in 2006. Eime died on March 15, 2000, and Hilda continued to make her home in Allison.
            Hilda was a member of Trinity Reformed Church in Allison. In her spare time Hilda enjoyed watching T.V., and dearly loved spending time with her grand and great grandchildren.
            She is survived by her 2 daughters and their husbands, Helen (Larry) Golden of Goldfield and Lori (Scott) Soldwisch of Shell Rock; 5 grandchildren; 20 great grandchildren; 1 great great-grandchild; 3 brothers, Don (Linda) Rinnels of Shell Rock, Floyd Rinnels of Eldora and Raymond (Cheryl) Rinnels of Cedar Falls;  sister, Joanne Bergloff of Boone; sister-in-law, Faye Tuitjer and brother-in-law, Raymond (Sandy) Tuitjer. Hilda was preceded in death by her parents, Herman and Edna; her husband, Eime; a daughter, Connie Jo; granddaughter, Holly Kellum; 2 sisters, Sara Still and Mattie Turnbow; and 3 brothers, Frederick, Jasper and Bill Rinnels.
            Funeral services will be held on Saturday, September 5, 2020 at 11:00 am at the Trinity Reformed Church in Allison with Pastor Jeremy Van Genderen officiating. Burial will be in the Allison Cemetery, Allison. Visitation will be held on Friday from 4:00 pm until 7:00 pm at the Kaiser-Corson Funeral Home in Shell Rock. Memorials may be directed to the family where a memorial fund will be established at a later date. Online condolences for Hilda may be left at www.kaisercorson.com. Kaiser-Corson Funeral Home in Shell Rock is assisting the family. 319-885-4321. 
Category:
Tribune-Journal & Star
101 N. Main St.
P.O. Box 788
Clarksville, IA 50619
Phone: 319-278-4641
Mid-America Publishing
This newspaper is part of the Mid-America Publishing Family. Please visit www.midampublishing.com for more information.