Gene Chinander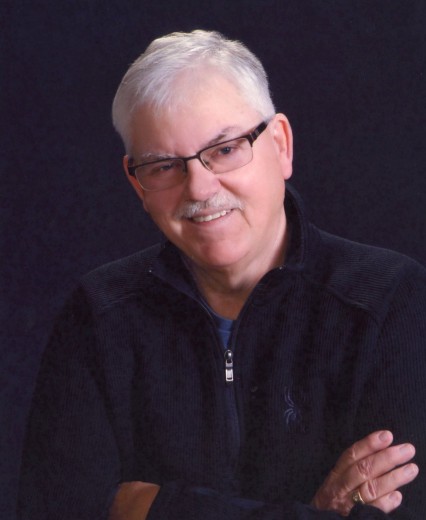 Gene Leclaire Chinander, 69, of Allison, Iowa, passed away Thursday, October 14, 2021, in Allison.
Gene Leclaire Chinander, son of Lowell and Geraldine (Ashlock) Chinander, was born on January 23, 1952, in Omaha, NE. He was raised and attended schools in Mason City, IA. Gene was active in Boy Scouts, the First Christian Church, the Fellowship of Christian Athletes, athletics, playing football and throwing the shot and discus in high school. Gene played the bass violin and enjoyed singing.
Gene played football and threw the javelin, shot, and discus first at NIACC and later added the hammer throw at the University of Northern Iowa, winning the Dickinson Relays with the javelin.
Gene graduated from UNI with a degree in PE, Health, and Coaching endorsements. He later added history and Driver's Education/Safety endorsements and his master's degree in Administration. 
Gene married Ann Melhus on August 10, 1974 at the First Covenant Church in Mason City. They were blessed with three sons: Erik, Bret, and Stacy – his pride and joy in life.
Gene and Ann moved to Allison, IA where Ann had a teaching job, and Gene could begin his master's degree. He then worked at United Hydraulics in Hampton as a quality control supervisor. Gene also started coaching football at Allison-Bristow and track at Columbus Catholic High School.
Gene taught at Dumont CSD, Allison-Bristow CSD, and North Butler CSD. He also owned and operated a restaurant. He coached junior high boys and girls basketball and high school football, track, softball, and baseball. Gene also served as the Athletic Director/Director of Student Services.
After retirement, Gene and Ann traveled to Ireland, France, Belgium, Germany, Luxembourg, and Alaska, and Canada. They took trips to Oregon, Arizona, Florida, East Coast, Philadelphia, Washington, D.C., Texas, California, southern coastlines, and Canada.
The most important thing in Gene's life was kids: his own, his grandkids, his relatives' kids, the kids he taught and coached, the neighbor kids, the church kids, and his friends' kids. He had been a foster parent, Little League coach, and Sunday School teacher at St. James Lutheran Church.
If Gene wasn't substitute teaching, teaching Driver's Ed, or assisting coaches, you would find him setting up his deer stand, scouting for turkeys and pheasants, or fishing. If it wasn't hunting season or preparation, he would be attending his grandkids' sports, music programs, or taking them to museums and movies. Gene was a very social person and enjoyed spending time with his friends.
Gene also loved 60's music, the color blue, his Dodge truck, and ancestry. He had recently found his birth family and was happy to discover that he had two brothers, Scott and Gary Davenport.
Gene is survived by his wife, Ann, his three sons and their wives: Erik (Megan), Bret (Traci), and Stacy (Sarah); his grandchildren Teagan, Bowen, Penelope, Sophia, Julia, Ripp, and a grandson soon to be born. He is also survived by his brother, Richard (JoAnn), his brother Scott (Nancy), his brother Gary (Kathy), his sister-in-law Barbara Melhus, his sister-in-law Melissa Peterson, and many nieces and nephews. Gene was preceded in death by his parents, his brother-in-law Richard Melhus, his brother Ivan, his brother Terry in infancy, and dear friend Rex Brunner.
A visitation was held Monday, October 18, 2021, at North Butler Elementary School Gymnasium, 513 Birch Street, Allison, from 4:00 p.m. to 7:00 p.m. A service was held at 11:00 a.m., Tuesday, October 19, 2021, at North Butler High School Football Field, High School Blvd, Greene. The Sietsema Vogel Funeral Home of Allison cared for Gene and his family. 
In lieu of flowers, memorials may be sent or taken to the Lincoln Savings Bank in Allison or Greene to fund a scholarship in Gene's name for a North Butler student who plans to teach and coach. A GoFundMe account has been established for this cause as well: https://gofund.me/adc2183f
If you would like to send your condolences please click here.
Category:
Tribune-Journal & Star
101 N. Main St.
P.O. Box 788
Clarksville, IA 50619
Phone: 319-278-4641
Mid-America Publishing
This newspaper is part of the Mid-America Publishing Family. Please visit www.midampublishing.com for more information.