Elizabeth (Hovenga) Deuell, 88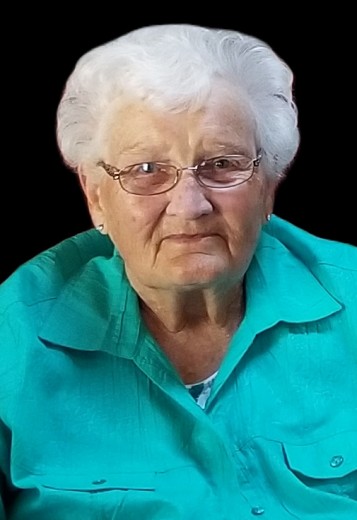 Elizabeth (Hovenga) Deuell, 88, of Allison, passed away Saturday, September 16, 2023, at UnityPoint Health – Allen Hospital in Waterloo.  Liz was born January 8, 1935, at home in rural New Hartford, daughter of Cornelius and Grace (Meinders) Hovenga.  She attended country schools until fourth grade and graduated from Parkersburg in 1953.

Liz worked at Rath Packing Co. until November 1954.  On December 14, 1954, she was united in marriage to Dean B. Deuell.  They started their married life on a farm near Shell Rock and were blessed with two children: Dale in 1955 and Sheila in 1958.  Once their children were older, Liz worked at the Parkersburg News office and later at Thermogas in Allison, retiring in 1982 to help with the farming and large garden.  She volunteered at the Floral Hall at the Butler County Fair for many years and was an active member of the American Legion Auxiliary.

At the age of 15, Liz became the organist at Parkersburg Christian Reformed Church until her marriage.  She continued to play piano and taught Sunday School and Catechism, and was active in church life in every church she was a member.

Liz loved to travel each year, visiting most of the United States and five countries in Europe.  She also enjoyed cooking, gardening and flowers.  Liz made friends wherever she went.  She had a good sense of humor and enjoyed socializing with everyone she met.  Liz always made time to lend a listening ear and was willing to help anyone in their time of need.  She will be remembered for her love of family and many friends and neighbors.

Liz will be lovingly remembered by her husband Dean of nearly 69 years, daughter Sheila (Steve) Hill and children Matt (Niki) Hill, A.J. (Sarah) Hill and Jen (Mark) Neely; daughter-in-law Deb Deuell and Dale's children, Dana (Chris) Hinders and Daniel (Aimee) Deuell; six great grandchildren; and sister-in-law LaVonne Hovenga.

Liz was preceded in death by her parents, in-laws, and son Dale Deuell; sister Bernice Freeman and her husband Lavern; brother Donald Hovenga; nephews Lee Deuell and Henry Hovenga; brother-in-law Don Deuell and his wife Carrie.

Visitation will be held from 5:00 p.m. until 7:00 p.m., Friday, September 22, 2023, at Woodley Funeral Home in Dumont.  Funeral services will be held at 11:00 a.m., Saturday, September 23, 2023, at Trinity Reformed Church in Allison.  Burial will take place in the Allison Cemetery.  Woodley Funeral Home of Allison is caring for Liz and her family.
Category:
Tribune-Journal & Star
101 N. Main St.
P.O. Box 788
Clarksville, IA 50619
Phone: 319-278-4641
Mid-America Publishing
This newspaper is part of the Mid-America Publishing Family. Please visit www.midampublishing.com for more information.