Eileen Ann Lindeman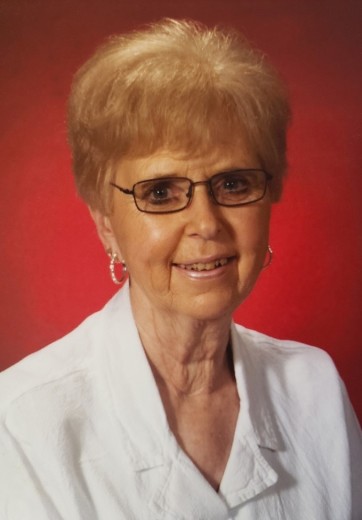 Eileen Ann Lindeman, 80, of Allison, Iowa, passed away Sunday, January 17, 2021, at MercyOne Cedar Falls Medical Center. She was born on January 4, 1941, in Hampton, Iowa, to John and Irene (Uhlenhopp) Hahn.
Eileen attended rural country schools and graduated from Allison High School. She was united in marriage to Dennis Lindeman on April 1, 1960, at the First Congregational Church in Parkersburg.
Shortly after Dennis started Allison Propane Gas in 1972, Eileen became the bookkeeper and continued until she retired in 2016. She loved going to the office and seeing all of their customers.
Eileen was an active member of the First Congregational Church in Parkersburg. She enjoyed baking, cooking, canning, gardening, working in her flower beds, mowing the lawn, traveling, going on their annual fishing trips and being social with others around town and at the office.
Eileen is survived by her children Brad (Sally) Lindeman of Belmond, Jeffrey Lindeman of Allison, and Denise (Mark) Feckers of New Hartford, grandchildren Ryan (Lucy) Lindeman, Kelsey (Zach) O'Connor, Adam (Teresa) Lindeman, John Lindeman and Matthew Lindeman, great-grandchildren Madison, Kennedi, Sophia, Finley, Cianni, Isabella, Lillie and Adam, Jr., sister Darlene (Larry) Slocum of Allison, sisters-in-law Doreen Thorne of Parkersburg and Arlyce (Frank) Shirar of Allison, aunt Harriett Hahn of Cedar Falls, along with several nieces, nephews, cousins and extended relatives.
She was preceded in death by her parents John and Irene, husband Dennis, daughter Mari and infant brother Larry Hahn.
Funeral services were held at 10:30 a.m., Friday, January 22, 2021, at First Congregational Church in Parkersburg.  Visitation was held from 5:00 p.m. to 7:00 p.m., Thursday, January 21, 2021, at Sietsema Vogel Funeral Home in Allison. Burial took place in the Allison Cemetery.  
www.sietsemavogelfuneralhomes.com
319-267-2507
Category:
Tribune-Journal & Star
101 N. Main St.
P.O. Box 788
Clarksville, IA 50619
Phone: 319-278-4641
Mid-America Publishing
This newspaper is part of the Mid-America Publishing Family. Please visit www.midampublishing.com for more information.