Douglas "Doug" Hinders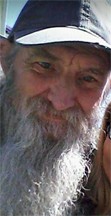 Douglas (Doug) Wayne Hinders, age 71, of Charles City, Iowa, was born the son of Fred John and Marilyn June (Elliott) Hinders on May 23, 1951, in Waverly, Iowa. Doug attended Clarksville High School in Clarksville, Iowa. After school, Doug worked at various jobs in the Clarksville area. He later moved to Nashua, Iowa, and worked at Featherlite Trailers. He then moved to Osage, Iowa, and worked as a supervisor at River City Eggs until his retirement. After his retirement, Doug moved to Charles City.
Doug married Haila Reinhart and to this union three children were born, David, Darren and Crystal. The couple later divorced. Doug later married Sherri Doeppke and they had two children, Brandi and Seth. 
Doug enjoyed being outdoors, fishing, and going for rides in the country. He also loved watching his favorite football team, the Minnesota Vikings. Doug was very social and enjoyed visiting with anyone. Doug's greatest joy was spending time with his family.
On Friday, August 5, 2022, Doug died at his home in Charles City, Iowa, of natural causes. He is preceded in death by his parents, Fred and Marilyn Hinders; a brother, Jerry Hinders; two sisters, Carol Hinders, who passed in infancy, and Mary Tegtmeier; a granddaughter, Angel Hinders and a nephew, Joe Hinders.
Doug is survived by five children, David (Crystal) Hinders, Darren Hinders, Crystal Van Brocklin, Brandi (Josh) Odom all of Charles City and Seth Doeppke of Osage; seven grandchildren, Mercedes (Blake) Wedeking, Dawson Hinders, Justin Odom, Israel Van Brocklin, Jersey Van Brocklin, Kyle Odom, Owen Hinders; one great grandchild, baby Wedeking due in November; one brother, Marlin (Mary) Hinders of Clarksville; one sister, Sharon (Doyle) Ramsey of Nashua; one brother-in-law, John Tegtmeier of Nashua; one sister-in-law, Cindy Hinders of Clarksville; and many nieces, nephews and friends.
A public visitation was held from 4:00 p.m. to 7:00 p.m., on Tuesday, August 9, 2022, at Redman Funeral & Cremation Services in Clarksville. Honorary Casketbearers were Doug's grandchildren, Mercedes Wedeking, Dawson Hinders, Justin Odom, Israel Van Brocklin, Jersey Van Brocklin, Kyle Odom and Owen Hinders. 
A graveside service will be at a later date at the Lynwood Cemetery in Clarksville. Memorials may be directed to the family or the Alzheimer's Association. Redman Funeral & Cremation Services in Clarksville was in charge of arrangements. Online condolences may be left at www.redmanfuneral.com
Category:
Tribune-Journal & Star
101 N. Main St.
P.O. Box 788
Clarksville, IA 50619
Phone: 319-278-4641
Mid-America Publishing
This newspaper is part of the Mid-America Publishing Family. Please visit www.midampublishing.com for more information.